Contents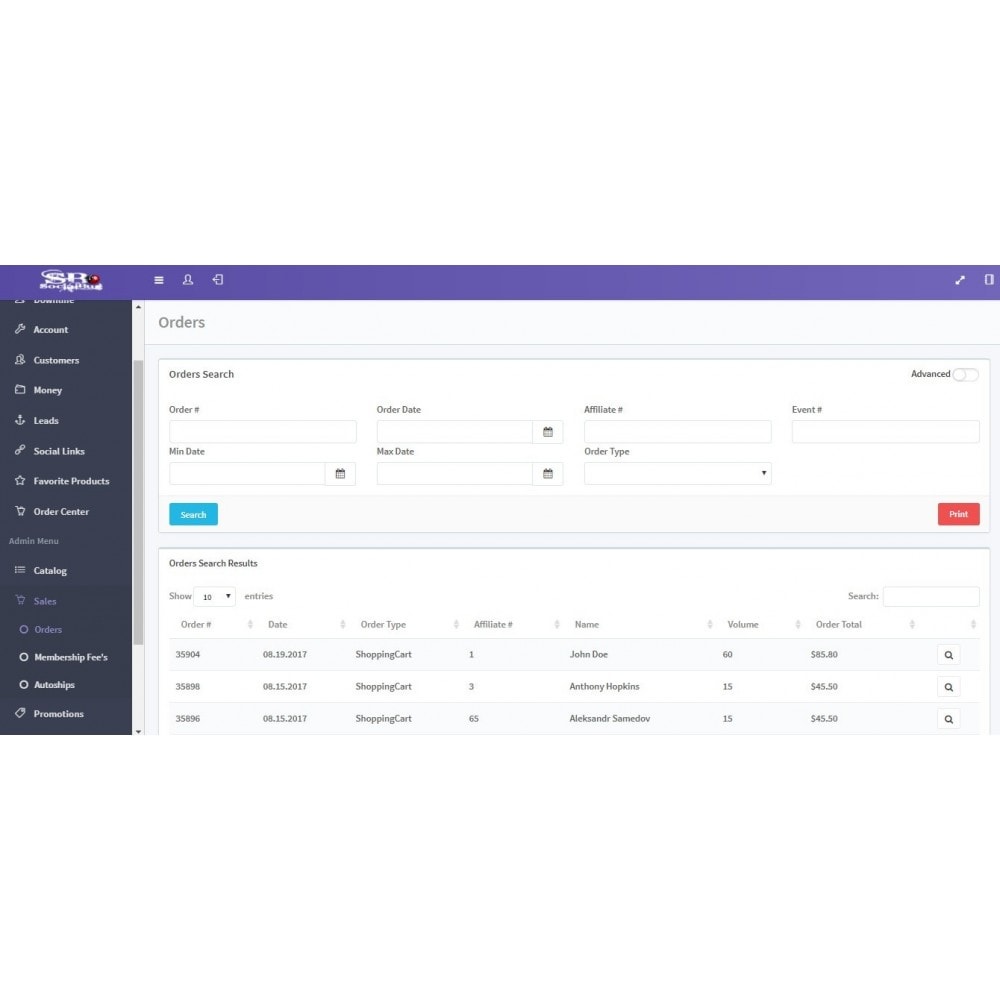 The majority of E-commerce companies are not that comfortable with data migration. They simply are not that confident when it comes to migrating from current website to a new platform, the reason being that, data migration is a process which is too risky and also costs a serious amount of money as well. This is a general tendency that exists in the market nowadays however as a business person we recommend that you should not be afraid of migration, it is surely not something that can destroy your current sales.

There are high chances that your current platform may be the main hurdle in your market growth. A new platform improves the business processes and results in a customer experience which is excellent. In a nutshell, you should upgrade PrestaShop 1.6 to 1.7 right now!
The Indicators
You should go for PrestaShop migration when there is a genuine need. Taking a risk like PrestaShop migration without any serious reason is not a good choice at all. So how do you determine that you require PrestaShop Migration Well, there are certain signs and indications which you should look for. If these signs and indicators are their then this means that you need anPrestaShop migration.
Features
Initially, you may have invested in an inexpensive software which helped you in the creation of a basic online store. Yes, initially this must have been a good investment however now it must be holding you back.  Your current E-commerce platform must be lacking some cutting-edge features and applications. There are high chances that your current platform may be outdated.  An outdated software prevents you from providing the right experience to your customer. If your software lacks the features or if it does not have the right applications then it is the right time for you to go for an E-commerce migration.
Maintenance
A common issue which many people face is that sometimes a PrestaShop version simply requires a lot of maintenance. There are high chances that the major job of your development team is to fix bugs. Not only is this process costly rather it takes a lot of precious time as well. The small fixes simply waste too much time. The point is that if your current PrestaShop version requires too many fixes then it is highly recommended that you should go for migration.
The Cost Issue
The basic thing in your business is your budget. There are many merchants out there who spend too much of their cash on their website. The common costs include the hosting fees, subscription fees, maintenance and security fees etc.

There are numerous E-commerce platforms available in the market with different price ranges.  The point is that you should go for a thorough audit on your website. You should check how much money you are spending on your webpage. If you think that your website expenditure will be less in case you go for E-commerce migration, the make your move!
Manual Process
There are several E-commerce platform out there which rely on manual processes as far as completion of orders is concerned. Similarly, they utilize the manual processes for correspondence with their clients. The Manual updating of the data takes a lot of time and of course, there are high chances of human error as well. There are numerous PrestaShop version in the market who have automated important tasks such as communicating information, inventory updates and order processing. If your team is spending too much time on the manual processes then it's time for a change.
Problems pertaining to integration
It is not a job of merely an E-commerce platform to run a business rather this requires a number of software.  The larger companies work with order management, ERP, POS and inventory management systems. These systems add more robust capabilities and functionalities. To effectively automate the business process in the presence of these systems requires integration.

The issue is that there are many E-commerce platforms which do not possess the ability to handle multichannel integration. The basic architecture of the E-commerce platform can dictate the functionality, speed, reliability, and cost of the integration to other systems.  To prepare for integration you need to Replatform your E-commerce store.
Growth and Scalability
The E-commerce sales are increasing all over the world. The companies that grow faster outgrow their platforms. Your current platform helped you in taking the first step however it surely cannot take you to the next level.  Since you have an unlimited number of operations to conduct every day hence your platform has to scale with you. You should come with anE-commercee platform that handles your volume in a better way.
Usability
Sometimes you simply need to go for Upgrade PrestaShop just because of the usability factor. You spend too much time on your Ecommerce website processing orders, making changes and updating information. There are some platforms whose learning curve is much larger. There is no harm in admitting the fact that the software is sometimes too hard to utilize on daily basis.
Security
Keeping the customer data secure is not that easy as site hacks are very common nowadays. There are some practices that guarantee data security. It all comes down to how your data is encrypted, hosted and finally who is responsible for it.  There are Ecommerce platforms out their which host data in an environment which is of their own.  There are numerous merchants who hold the data in the servers of their own.
Which Platform to choose
There are many Ecommerce platforms which you can consider for migration however the best in the business is PrestaShop. The platform has many benefits associated with it and some of them are:
It is easy to maintain
It is easy to setup
The back end interference is great
There is no problem in upgrading the version of this platform
The modules can be developed with ease
The platform is easy to customize
Customer Experience
All the problems which we have mentioned above the end of the day negatively impact on your customer experience. The point is that you generate sales when your customers are happy. To keep them happy you need to provide them the right experience.

Well, what are you waiting for If the mentioned indicators are their then kindly plan your E-commerce migration.

Online stores are the most popular things nowadays, many people are using these stores for their convenience. However, as customers we take many things for granted, this is because most of us do not know what is going on behind the scenes of the online store. These stores are very complex systems and they need to perform some of the most difficult tasks. One of the most important things that these retailers need to do is to export data and orders from other systems.

There are many types of data that needs to be formatted and there are many file formats that can be used for this purpose. However, the most stable and popular file format in this regard is XML. Orders tend to have many different fields, with proper implementation each category can be exported as per the desire.
Export Module
If you want to use the full power to exporting data in Prestashop then it is probably a good idea to use an export module. With such modules all the processes become much more refined and easier to handle. Below you will find some of the most helpful features of such a module.
1.      Field Selection
One of the biggest advantages that come with order export modules in Prestashop is that it allows the user to export selective fields. When you are working so many orders there are many instances when you only need to work with a certain piece of the information. When such a situation arises then it is very helpful to have the option to export only a specific number of fields. So, the next time you want to export an order, consider this module.
2.      Helpful Options
The free version of this order export module is very good, however just like most other products out there the paid version has some added features. These features can really make the difference depending on the nature of your work.

For example, if you were to purchase the paid version of this module then you would get access to features like selected exports. This means that the module will allow you to export only the things that you want and nothing else. You can even set export rules.
3.      Email Integration
The whole process of exporting data and downloading it on your local machine is pretty simple. This is because the module is very easily able to end all of the exported directly to you on your email. This is all done automatically, the moment you click the export button all of your data is sent to you.

With features like this, you can very easily save a lot of precious time. When you are running an online store than time holds a lot of importance and that is why more is always a blessing.
4.      File Types
When you are exporting files using this module then one things that you do not need to worry about is file format compatibility. This is because the module gives you a lot of options for selecting the file format of your choice. However, some of the most popular file formats that you can find are CSV, excel and XML.
Conclusion
These were somethings that you should know about exporting data on Prestashop. It is a difficult task and by the looks of it, it seems that you should know the basics of programming to pull this off. Order export modules in Prestashop can really make the difference as it can make things a lot easier. With such modules you can get access to amazing features that can help you in various situations.

A blog module basically allows the authorized users in maintaining of their blogs. Blog is more of a post which is usually viewed by date and which is also time stamped. The entries of the blog can be made both private as well as public to the members of the site. The importance of the blog module cannot be ignored in the environment within which we live today.
"BLOG"
One blog module which has gained a serious fame in the market is "BLOG". The module is gaining fast popularity and many people have practically started to use it. There are several aspects which make "BLOG" as a perfect module. In the headings below we have discussed these aspects in detail.
Overview: "BLOG"
"BLOG" can be termed as the most trusted PrestaShop module which has been launched in the year 2017. The module has several advantages to its name such as rich features and ease of use. "BLOG" is basically an advanced form of PrestaShop module which brings all the important features of a blog on your PrestaShop webpage.
The Offerings
There are many things which "BLOG"provides you as a user. Some of these things have been discussed in the points below
The module comes along with design templates which have 4 pages. The templates can be as per your choice. The pages are designed by effective utilization of modern design trends. The color picker allows you to choose from unlimited choices of colors. Similarly the module is highly responsive and can operate on all kind of screens and devices
One of the most beneficial offering of "BLOG" is SEO optimization. The module ensures that your blog secures top position on the search engine. "BLOG" provides you with SEO Meta tags, HTML tags and SEO compatible URL
One of the most flexible PrestaShop blog modules out there is "BLOG". All the appearance of the frontend can be easily managed from the backend as well. "BLOG" has also been coded with flexibility consideration utilizing PHP, HTML and CSS. This means that as a web developer you can customize your blog's display as per your choice or preference.
"BLOG" is compatible with all the other versions of PrestaShop. Similarly the application can work with other custom modules as well (after PrestaShop integration).
An adorable image slider is very much there in "BLOG". The slider is home to wonderful animation effects along with other slider options as well. Through "BLOG" you can also develop a nice photo gallery of your webpage. The photo gallery can be easily displayed on different locations of the website.
There are many features that are there in "BLOG". These features help in better customer interaction with the blog especially while reading blog posts. A customer can easily rate, comment or like the blog post. Similarly the email notifications, guest comments and captcha security are well supported.
The backend of "BLOG" is fairly easy to utilize. The JQuery Ajax technology is utilized for module backend. The technology helps in the reduction of page reloads when operating with the backend. This surely assists you in the quick management of the blog content.
"BLOG" is home to a feature which helps you in the export of all your blog content (PrestaShop) via a click. The content can also be easily imported by a click once the PrestaShop blog has been integrated into your webpage. An entire backup of the blog can be easily created by this feature.
The Multi language feature is another unique offering of the blog. All the sections of the front end are available in all the popular languages of the globe such as Japanese, Arabic, English, Spanish and French. Everything can be translated by you as per your preferred language.
Key Features
To summarize let's see some of the unique features which are being offered by "BLOG". These features are as follows
Home page or sidebar display of photo gallery and blog posts
Blog post
Blog category
Multi-language (RTL Supported)
jQuery Ajax used for the implementation of Backend
Slider
Email (Notification)
Color picker
Photo gallery
SEO optimization
Blog page layout (4 )
View number/comments/ratings/likes
Import and export feature
Post author
Related products
Blog tags
Blog search function
Related posts
Famous posts
Blog search
Recent posts
Social networks buttons
Recommendation!
In case you face any kind of problem or trouble while integrating or installing the blog, do contact us. Also report to us if you face any bug issue, we are open for your help and queries.  We have all the solutions for the problems which you may encounter while using "BLOG". We are true professionals and we know how to help you!

The E-commerce Platform in simple words is software, which helps in the management and selling of services/products online. Previously online businesses used to depend on standalone E-commerce softwares for which an extensive IT setup was necessary.

Similarly special development teams were required for the in house management of these softwares. In majority of the cases, these solutions were not scalable and were very costly too. These solutions were also very difficult to customize.
Open Source Ecommerce Platforms
With the emergence of open source E-commerce platforms things became very easy and simple for online business or store owners. As compared to standalone E-commerce softwares these softwares were less costly and much easier to use. Some key benefits of open source E-commerce platforms are as follows
The overall quality which you get by utilizing E-commerce platform is incomparable with some of other alternatives out their
The cost of open source E-commerce platforms is very less and in fact some of these platforms are available for free
The general level of flexibility of these platforms is very high
The platforms are highly reliable
PrestaShop
One of the most popular E-commerce platforms which are available nowadays is PrestaShop, PrestaShop is an ideal choice for online store. The software is currently being used for the management of around 250,000 online shops. There are several benefits that have been associated with PrestaShop and there are many blogs that have already been written by us on this subject.

Prestashop provide an amazing module to export orders in Prestashop to CSV, Excel or XML; the most complete Prestashop export orders module! Export orders by date, order status, customer, country, carrier, payment method, order total, etc.

In this discourse we will briefly touch upon some of the alternatives which we have for PrestaShop. Knowledge about these alternatives is necessary for you as their may arise a situation in which you may be unable to access PrestaShop. The alternatives have been stated in the headings below:
1.      WordPress
One of the best alternatives for PrestaShop is WordPress. The WordPress is basically a publishing platform that focuses on usability, aesthetics and web standards.The self-hosted WordPress application is open source and free. The benefits of WordPress are as follows
WordPress is home to some of the most exceptional themes. These themes can actually give a new and unique look to your webpage
More than 10,000 plugins are available in WordPress
The updating of WordPress is very easy and simple
Google is more comfortable with webpages that have been developed on wordpress
Engaged and thriving community supports WordPress
2.      Drupal
Drupal is basically free software which actually allows you or your community of utilizers to easily organize, publish and manage different contents that exist on your webpage. Today there are several organizations and individuals who are utilizing Drupal for their online businesses. Major benefits of Drupal are as follows
The software has modules in excess of 29,000. Similarly it has more than 2000 different themes under its belt
The software can be customized with ease
Rapid development gets facilitated by Drupal
It is a kind of software which is enterprise class in nature
The API support is excellent
Drupal is SEO friendly
3.      Joomla
Joomla is a content management system that has won various awards. The software assists you in the development of online applications and websites. The software is very easy to use and is high in flexibility as well. Joomla is an open source application which means that it is available for free. Key Benefits of Joomla have been stated below
Joomla is simple as far as usage and understanding is concerned
The cms pages can be added with ease when it comes to Joomla
Joomla is ideal when it comes to working on sites that are similar in nature
Author verifications get easily facilitated in Joomla
The Templates of Joomla provide both variety as well as convenience
4.      OpenCart
One of the best shopping Cart which is based on PHP is OpenCart. The solution helps you as an internet merchant to develop your own online business. Easy participation in E-commerce at an affordable price becomes a reality in case of OpenCart. The benefits of OpenCart are as follows
The store setup is very simple
The overall usability is easy, similarly the performance is excellent as well
Multi Store functionality is very much their
The software is available for free
The software is home to wonderful features as well as extensions
5.      Magento
Magento is one of the most highly popular E-commerce Platforms that are available out there. The platform is home to an unprecedented flexibility and an architecture which is modular in nature. The Key Benefits are as follows
The customization of the webpage can be done easily
Magento is SEO friendly
The overall loading of the store is fast
Any hosting company as per your choice can be selected in Magento
Multiple websites can be hosted via Magento
All currencies of the globe are supported by Magento
6.      Shopify
If you want to develop an online store of your own and if you want to indulge, in immediate selling then Shopify can also serve as a good alternative for PrestaShop. The platform is home to the following benefits
Shopify does not require any serious technical expertise
Shopify can be customized with ease
The shopping cart offered by Shopify is secure
E-commerce Hosting is very much included in Shopify
These the best open source E-commerce platforms were some of the PrestaShop alternatives that can be availed by you. Apart from these mentioned ones there are several others as well. However we believe that the ones which we have mentioned above can serve you well.

If you are looking for a programming platform through which you can achieve a high ranking for your online store, then we believe that the best choice for you in this regard is PrestaShop. PrestaShop is one of The Best Open Source E-Commerce Platforms which showers a plethora of aesthetic and practical options on your E-commerce website.
General Benefits
An entire article can be written on the general benefits of PrestaShop. Some benefits which have contributed to the immense popularity of this software are as follows
Why PrestaShop is an Ideal choice for your online store: Reasons
Now let's see PrestaShop specifically in the context of an online store. What are the core reasons because of which it can be said that PrestaShop is the perfect choice when it comes to online stores. The reasons have been stated in the headings below
1. Platform (Multi-Faceted)
All the development requirements of your E-commerce website can be well catered by PrestaShop. The software has modern features through which it promises excellent performance of your website.

PrestaShop is home to Multi-faceted platform which guarantees growth in terms of business. Using PrestaShop will help you in the easy management of a multi-product site equipped with unlimited categories.
2. Simple Usage
The thing which makes PrestaShop stand out is the fact that this application is very easy and simple to use. You do not need to be a professional programmer to run PrestaShop. You simply need to get the add-ons downloaded. Once the add-ons are downloaded, install them! And you are all done.  The add-ons can be integrated in your online business.
3. Free of Charge
PrestaShop is highly compatible for medium sized and small businesses. The software does not ask for any kind of premium to develop an account. As a user you have access to countless free of charge add-ons. Keeping into consideration its financial aspect, PrestaShop is the best.
4. Versatility
PrestaShop provides you with a unique creative control on your site. The basic hallmark of this software is the out of the box themes which it offers. Apart from desktop site, PrestaShop can also be utilized for an M-Commerce website too.
5. Customization
You can customize the online store by availing the PrestaShop documentation available on cloud. Apart from unlimited number of themes, you can also utilize the umpteen modules that PrestaShop offers. These modules can help you in the expansion of your online shop as per the usability preferences.
6. Management
Through PrestaShop you can exercise more control on your online offerings. Your online merchandize can be excellently managed via PrestaShop.  Under different heads, you can categorize your products by effectively utilizing PrestaShop. Better management actually contributes towards hassle free shopping experience for your customers.
7. Add-Ons
Through PrestaShop you can benefit a lot from the latest versions of the Add-Ons.  You just need to get the latest version downloaded and apply it on your webpage. The new version helps you in remaining updated and most importantly assists you in meeting the growing expectations of the online clients.
8. Marketing module
The marketing module provided by PrestaShop not only helps you in the promotion of your products rather on the contrary it also plays a huge role in the improvement of user experience. The Platform plays a major role in the enhancement of your brand awareness particularly among the circles of online shoppers.
9. Promotional Activities
Successful promotions can be easily developed by you via PrestaShop. These promotions can be developed without much of an effort. Similarly other beneficial things like engaging in referral programs, launching of new products and newsletter campaigns can also be launched via PrestaShop. The point is that PrestaShop: The Ideal Open Source Platform for Ecommerce which is the best ideal for promotional campaigns.   

One of the best open source platforms which are available nowadays is PrestaShop. PrestaShop is basically a PHP MySQL solution which is customizable in nature. PrestaShop is home to hundreds of templates and extensions. PrestaShop is also not that bad when it comes to features. The software has around 265 different features.

Last year PrestaShop opened its 100,000th store. The event was well covered in the media and the office was decorated with banners and balloons.

Open source software is the one which can be downloaded for free and whose code can be accessed by the utilizers. The access to the code means that a user can easily tweak and customize the software for the exact feel and look required for an individual E-commerce website.

To customize software you need to have basic knowledge and technical skills related the installation and other major aspects of the software.
Worldwide Usage
PrestaShop is very famous Open Source software which is trusted and utilized in more than 100,000 active stores globally. The software has its presence in around 150 different countries of the world. Available in more than 40 languages, the software can support tax, unlimited currencies and shipping rules.
Modules
There are more than 1000 modules available in PrestaShop that can be plugged in by you into your store for its enhancement. The Modules range from displaying of product image's slide show to supporting of a new provider of payment. If you are someone who specializes in PHP then you can always develop Modules of your own as per the needs of your clients.
Important Features
As mentioned already, PrestaShop is home to some wonderful features. Listing all the features require a complete catalogue hence here we will limit our self to the major ones.
The categories are unlimited
The customizable products are also unlimited
Through PrestaShop you can create customer referral program, customer group and loyalty groups
The payment options in PrestaShop are unlimited
Order tracking and shipping estimates is a possibility in PrestaShop
The software provides online statistics for conversion rate, orders and visitors
PrestaShop and Ecommerce Store
If you have an E-commerce Store then it is highly recommended that you should make full use of PrestaShop for the management of your store. There are many reasons behind this claim of ours. Please go through the headings below to learn about these reasons.
1.      Open Source
The biggest reason behind PrestaShop's compatibility with E-commerce store lies in the fact that the software is open source. You can utilize, distribute and alter PrestaShop as per your wish. You can easily and potentially utilize PrestaShop as an E-commerce Platform (white label) for the projects of your clients.
2.      Modules and Themes
The themes and modules which are offered by PrestaShop provide you with the opportunity to alter the feel and look of your store. The good part is that in most of the cases all this can be done free of charge. There are many free PrestaShop Templates and themes that are available nowadays.
3.      The Overrides
The PrestaShop Overrides allows you as a developer to overwrite the core functionality of PrestaShop. The changes do not get over written when PrestaShop gets updated. As a user you can always override the modules of PrestaShop. Similarly the classes and controllers of PrestaShop can be overridden too.
4.      Support
It does not matter whether your store is in Germany, UK or USA; your language and currency will be supported by PrestaShop. The software supports multiple currencies and languages on one store which means that your customers can easily choose their currency. Multiple stores for different regions are not required as the software allows business globally.
5.      Search Engine Optimization (SEO)
You need to rank well on Google if you want to make your online store successful. SEO in Prestashop is extremely good as it is optimized using latest SEO practices and technologies. The good thing about PrestaShop is that the software is very friendly with Google. Pretty URL'S for all the products and ages are available in PrestaShop.
6.      Safety and Security
PrestaShop is software which is PCI compliant and supports the SSL certificates. The encryption of cookies and passwords is very common. The software encourages secure utilization. As an E-commerce Store owner you do not need to worry about any security aspect as the software has got everything well covered. Security aspect can also be improved a lot when Prestashop CAPTCHA is installed, this is an innovative Prestashop captcha module that would help your site free with spam!!
7.      Payment
There are a lot of out of the box payment providers that come along with PrestaShop. The names of some of these providers are Google Checkout and PayPal. If you are someone who is specifically for something like SagePay then for this you can utilize a number of payment modules that can be easily found by you in PrestaShop webpage (Addons)
Conclusion
Ecommerce Stores are a common trend nowadays as with the advancement of technology there are high chances that the concept will grow in the coming years. You need to equip yourself with the right software if you truly want to be successful. The right software for you is PrestaShop!

Launching an online store is more common today that it was ever before. Any company that has some sort of product to sell now wants to have an online store where buyers can easily carry out transactions and buy their favorite products. However, maintaining and running an online store is not an easy task but it can be made a little simpler. If you want to launch an online store then one of the most inexpensive ways to go is to use open source e-commerce platforms.
The Best Ones
If you ever go and search for the top open source e-commerce platforms then you will be greeted with a very lengthy list. Here you will only find the best platforms that you should use.
1.      WooCommerce
One of the most popular and most used e-commerce platform is none other than WooCommerce. It is built on the WordPress framework and offers a lot of customizability. It has over 31 million downloads and is powering almost 1/4th of all the online stores that you see on the internet today.
2.      WP eCommerce
As the name suggests, WP eCommerce is an e-commerce platform that has been built for the WordPress framework. With the help of WP eCommerce you can choose to use escrow giants such as ProPay, PayPal, Authorize.Net or Stripe.
3.      OpenCart
OpenCart is another popular platform for online stores. The platform is written in PHP and it features a huge selection of themes and over 13,000 modules. Another benefit of OpenCart is that it features a powerful support community.
4.      Drupal Commerce
The names tells us a lot about Drupal Commerce, it is an e-commerce platform and also a content management system. The platform is built on Drupal 7 and offers features like checkout forms, cart and product administration system. One of the best things about Drupal Commerce is that it supports a lot of languages and currencies.
5.      Spree Commerce
Spree Commerce was first introduced in the year 2008 and it was the work and effort of almost 500 developers. Spree Commerce showcases a modular platform, this means that performing upgrades and customization is very simple.
6.      Magento Open Source
Magento is a very popular e-commerce platform. It is used by over 150,000 developers, the main reason behind this fan base is that Magento offers a lot of extensions and themes to its users. If you are new to their platform, then Magento also offers a training course and certification program.
7.      Reaction Commerce
Reaction Commerce is based on HTML, CSS and JavaScript. It is undoubtedly one of the fastest Node.js commerce platform. It provides real-time analytics which is simply a great feature to have at your disposal. Reaction Commerce is also one of the best on GitHub.
8.      PrestaShop
PrestaShop is a free e-commerce platform and it is used by both large and small businesses. With PrestaShop, the developer has access to over 2000 designs and 3000 additional features. According to statistics, PrestaShop is used to run over 270,000 stores today.

Prestashop becomes common because it's very friendly with user-driven interface. The font end of Prestashop is clean, simple and easy to use with Prestashop mega menu, the navigation also works perfectly on mobile devices and also on desktop.
9.      Saleor
The main highlights of Saleor is its state of the art checkout process. Saleor is a platform that is written in Python. It uses PostgreSQL, Elasticsearch, GraphQL and Django. Saleor also supports a wide range of products, orders and customers. It also provides mobile shopping and is also search engine-friendly.
10.  Sylius
Sylius was first introduced in the year 2010 but then it was just a cosmetics company. The e-commerce division of the company gained a lot of followers and it shows today. In 2016 the first beta was released and now the platform has over 4 million downloads.
11.  nopCommerce
Another popular e-commerce platform is nopCommerce, it is used by more than 27,000 online stores and has been downloaded by 2 million people. nopCommerce is more popular among small businesses that are selling physical products.
12.  VirtueMart
If you use Joomla and are familiar with it, then VirtueMart is the companion that you need. VirtueMart will change your website and give it a completely new look. It uses Joomla templates. It has a huge fan base and there are many developers out there who prefer VirtueMart.
13.  simpleCart
If you are looking for a simple, customizable and fast shopping cart then you should go for simpleCart. It is based on JavaScript and the best part is that you only need to know HTML to use simpleCart. simpleCart is compatible with Google Checkout, Amazon Payments and PayPal Express.
14.  KonaKart
One of the best things about KonaKart is that it is compatible with almost all hosting environments, this makes it much more usable. Customizing the way your online store looks has never been easier.
15.  Shopware
Shopware is a German family business and it was founded in 2000. There are three versions of Shopware that you can use, there is the free version and then there are the paid professional and enterprise versions.
16.  OroCommerce
If B2B is your things, then OroCommerce is the platform that you need. It helps with the growth of online businesses and is also a lot cheaper. It features things like currency compatible, scalability, forums and much more.
17.  Pimcore
If you have ore B2B and B2C interactions in your business then Pimcore is the platform that you need to use. It helps to create awesome looking websites that your business needs.
18.  Oscar
Oscar is another e-commerce framework for Django. Oscar is domain driven and it can handle all kinds of products.
19.  Zen Cart
Another popular e-commerce platform is Zen Cart, it used by almost 150,000 members which makes Zen Cart a popular option. Zen Cart one of the best options to go with if you want run an online store.
20.  osCommerce
osCommerce offers a lot of customizability to its users. It offers a front-end as well backend administration which is very easy to configure.
Conclusion
These were twenty of the best e-commerce platforms that you can use if you want to manage an online store. Running an online store today is easier than it was ever before. That is why if you are looking for the right time to start, then this is it.

The thing which general people can share as well as modify because of its publically accessible design is called open source. The term Open source software is used for software that consists of a source code and which anyone can enhance, inspect and modify.

The part of the software which is invisible to majority of computer users is called source code. It basically refers to a code which programmers can operate to alter how a software application or program actually works. Having access to source code, means that the programmer can make the program better via addition of different features.
1.     Key Advantages of Open Source Software
Some advantages which are often linked with Open source software are:
The hardware cost is very less
The overall quality of the software is very high
The vendor lock-in is not their
The overall management of the software is integrated
The software cost is low
Plenty of support is available
Open Source Software: An ideal choice
There are many reasons because of which the general masses consider open source software for their computer related tasks. We have listed these reasons in the headings below
1.     Excellent Control
The majority of people prefer the open source software because in this software they can enjoy a higher amount of control as compared to other types of software which are available in the market. As a user you can easily examine the code in order to ensure that the software does not indulge into any kind of activity which you do not want it to do. You can even utilize this software even if you are not a programmer. There are a variety of purposes for which open source software can be utilized.
2.     Practice and Training
Many people like the open source software simply because through this software they can become better and professional programmers. The open source code is accessible to the general public which means that students can easily study the software as per their need.

The software also allows the students to share their working with other people for critique and comments. Similarly people also highlight the mistakes in the source code of the program. These people share the mistakes with other people so that same mistakes do not get repeated by other individuals.
3.     High Security
Stability and security are some of the other reasons because of which people prefer the open source software. Since the software is accessible to everyone hence any one can examine it and correct the mistakes which the original authors failed to realize.

There are many programmers who can work on open source software's piece without requesting for any kind of permission from the original developers. The programmers can upgrade the open source software much faster than propriety software.
4.     High Stability
As mentioned already in the heading above, stability is one of the major reason because of which open source software is a common preference for the people. The open source software is ideal for projects which are long term in nature.

Since source code of open source software is publically distributed by the programmers hence the utilizers are very much sure that their tools would not get disappeared even if the original authors stop their working on them. The open source software operates and incorporates as per the open standards.
A Misconception
A general misconception that exists among the masses is that anything which is open source is free. Well this is misconception and majority of people do not know what open source actually implies. The fact of the matter is that open source software programmers can put a price tag on the software which they develop.

However there are some cases where an open source license can force the programmers to make their source code public especially when they sale the software to different people; hence some programmers find that asking money from the users for software support and services results in better profits. This means that though the software is free however the programmers make handsome amount of cash by assisting others in troubleshooting, installing and using the software.
Common Open Source Software
There are various open source software that are operating out there, the names of some of these software are as follows
PrestaShop
WordPress
Mozilla Firefox
Magento
FileZilla
Mozilla Thunderbird
Audacity
GnuCash
OpenOffice
Read More

If you have hair dryers at home, then you probably utilize your beauty tools every day. These hair dryers can take the locks from having hair wet. For more efficiency and great convenience, it's better to explore everything about hair dryers, including on how you can make use of it most of the time.

For you to be able to learn some techniques and approaches on utilizing a hair dryer for good, we have prepared some tips and suggestions as your guide from the celebrity hairstylists Josue Perez and Ryan Richman. Take a glimpse on the next discussions as we discuss to you all the things related to hair dryer beauty tools.
Invest in Wattage and Turn Down Its Heat
Ryan Richman is very cautious when using extremely high settings of heat since these are not actually necessary for the DIY users. According to the hairstylist; the blow dryer which falls within 1300-1875 watts range is nice for everyone who would like to use the product at home. You may also turn down the heat of tool, but always remember to maintain its power. At some point, if you will set curls or you will just blow dry your hair on front (bangs), then you can just purchase a dryer that contains lower wattage.
Unusual Types of Hair that Requires Different Heat Levels
According to Perez, an expert hairstylist, different heat levels must be adjusted in order to be suitable to your hair condition and texture. The high heat setting must be suitable for a coarse or thick hair. This is also good to be used in order to remove the excessive moisture if your hair is wet. But when using the dryer, always make sure that the tool is moving. Never focus in one area of your hair for a longer period of time.

The low heat setting is good for fragile or thin hair. It is important to utilize low setting if heat so as to avoid over-drying of hair. Anyway, the cool shot button seals hair cuticle and sets the final look for additional shine and for long lasting hold. If your hair is 80% dry, you may switch it over to a cool shot. Your hair always needs the suitable stage in drying just like having the finishing touches of it. The cool shot slowly completes the procedures of drying and it protects your hair against damage because of overheating.

Richman also believes that "cool shot" is great to fasten on a curl or once you want to set your hair on curlers. This will also work or function to cool down the strands and lock the waves as you desired.
What Specific Hair Dryer to be Utilized
Actually, not all types of hair dryers are produced equally and the same. So, you have to know if which type must be used for your hair. According to Richman, ionic technology produces millions of ions, particularly negative. And these ions help to break down its water molecule. Then, this allows the dryer to dry hair faster.

One of the primary concerns on utilizing ionic hair dryers is that many people are not aware when to quit. Sometimes, the only thing which makes your hair dry is when you don't know when to step blowing or brushing your hair. You may not notice that your hair is already hot which results to hair drying and breakage.

Ceramic dryer emits non-damaging heat using infrared. This may gently dry your hair for additional heat protection. While the tourmaline dryers emit negative ions and infrared heat,  this makes the heat gentler  on hair while styling for less frizzy and shinier finish.  This also allows the hair to tolerate higher heat levels without any further damage.
Right Dryer Attachment – Helps in Styling
Many experts believe that diffusers as attachment can help you in doing some creative hair styles. This is very great since the heat distributes very broadly and does not concentrate in one portion. It is also advisable that those people with wavy and curly hair textures utilize diffuser at a low heat setting. It helps to lift your hair and discharge an indirect and gentle stream of air which is not very overpowering. With this one, your curls will not become tangled, unmanageable and frizzy.

At some point, you may also use concentrators since these focus or direct the air output if you're styling. This can also control frizz and design outcome. As the expert's tip, you should hold the concentrator near to your hair. Then, utilize a rounded brush and gently pull your hair to achieve the best outcomes from the concentrators.

One of the most interesting things about beauty products is its customization option. Some hairstylists or even the beauty tool users are not satisfied with just creating control of the looks, but also with their ability to do every style with their heart's desire.

There is another product called the Switch Kit (Amika) which features interchangeable rods. It has different sizes so as to help in creating the curls depending on your wants and desires.

Amika is actually a brand that introduced a set of interchangeable iron which features a sort of handle and 4 different barrel-sized. This approximately costs up to $175. Probably, this price is not so much convincing on your part since it is not as useful as what you have perceived. All 4 barrels seemed slim, which means that you will just spend money on the things that you might not likely utilize.

So, at this moment of time, the product brand may seems to learn from that own mistake. Instead of putting all 4 barrels together in 1 set, they are selling the products separately at cheaper cost or price. The starter kit features a handle and a barrel. Actually, this is said to be the best selling size at the time according to its brand. Every additional barrel – 1 ¼ inch, 1 ½ inch plus the tapered 1 inch barrel will be sold for about $30 each. Because of this, you can have the chance to pick or choose the specific barrels you want.

In addition to that, Amika showcases the different kinds of styles which can be created on each barrel – from big stunning curls to big sized beach waves. According to many expert curlers, one of the secrets of getting gorgeous and natural-looking spirals is through playing around with shape and size of every coil.  Through the customizable system, any users may be able to pick and select the particular barrel they desire so as to produce a curling iron wardrobe.  They can easily create it even without buying a new sort of iron in the circulation DriverPack Solution 2013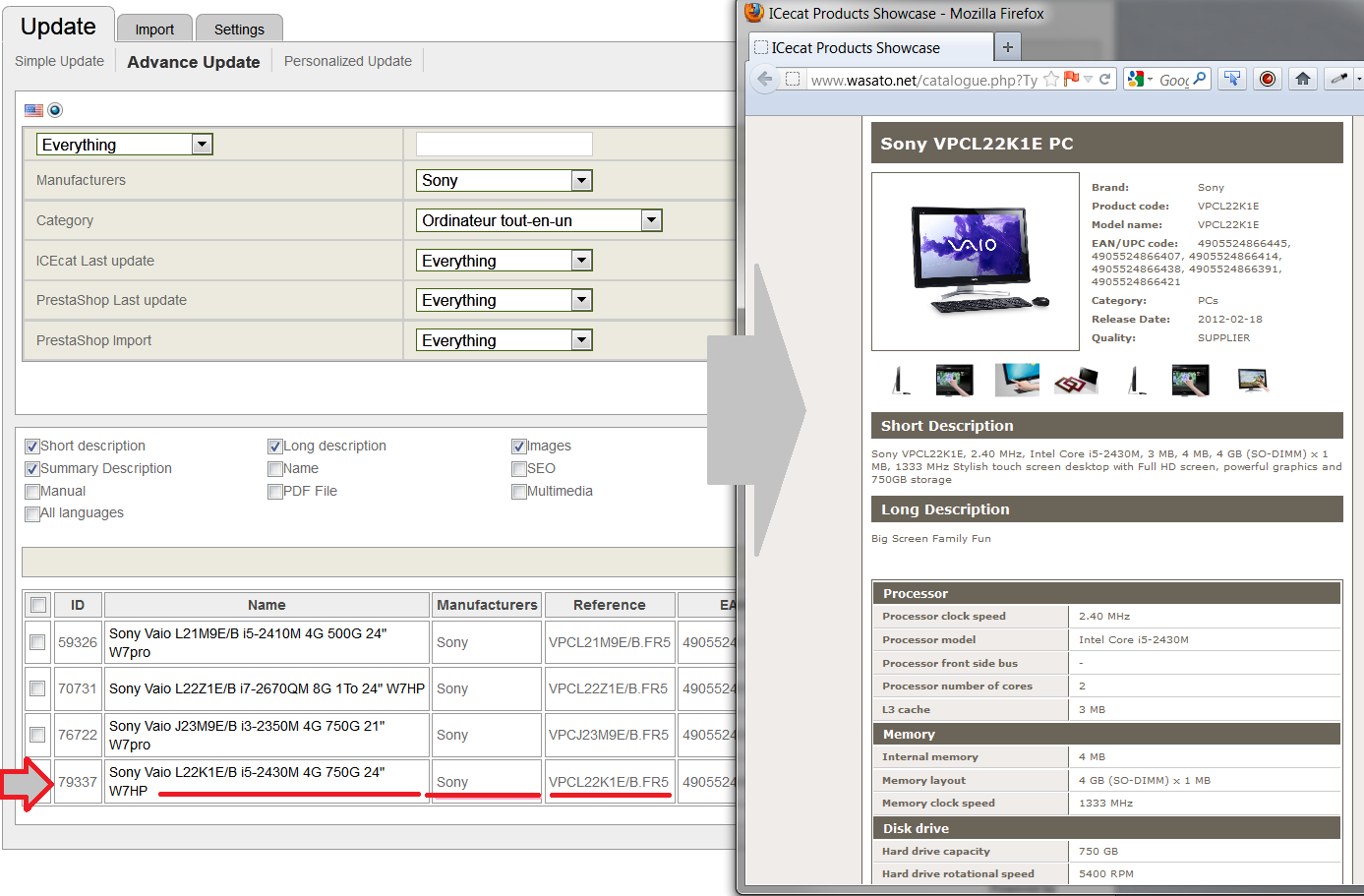 Read more All you need for the EU Cookie Law: cookie banner, prior blocking and asynchronous re-activation. Explore. Features; Documentation and guides,So you want to build an online store and sell online Why wouldn't you After all, US shoppers spent $453.46 billion online in 2017 – a massive 16% .,The expected CVV is 111 and you can enter any future date for the expiry date . Integration of hosted mode Introduction. Hosted mode involves redirecting your .
Kinow Clever video platforms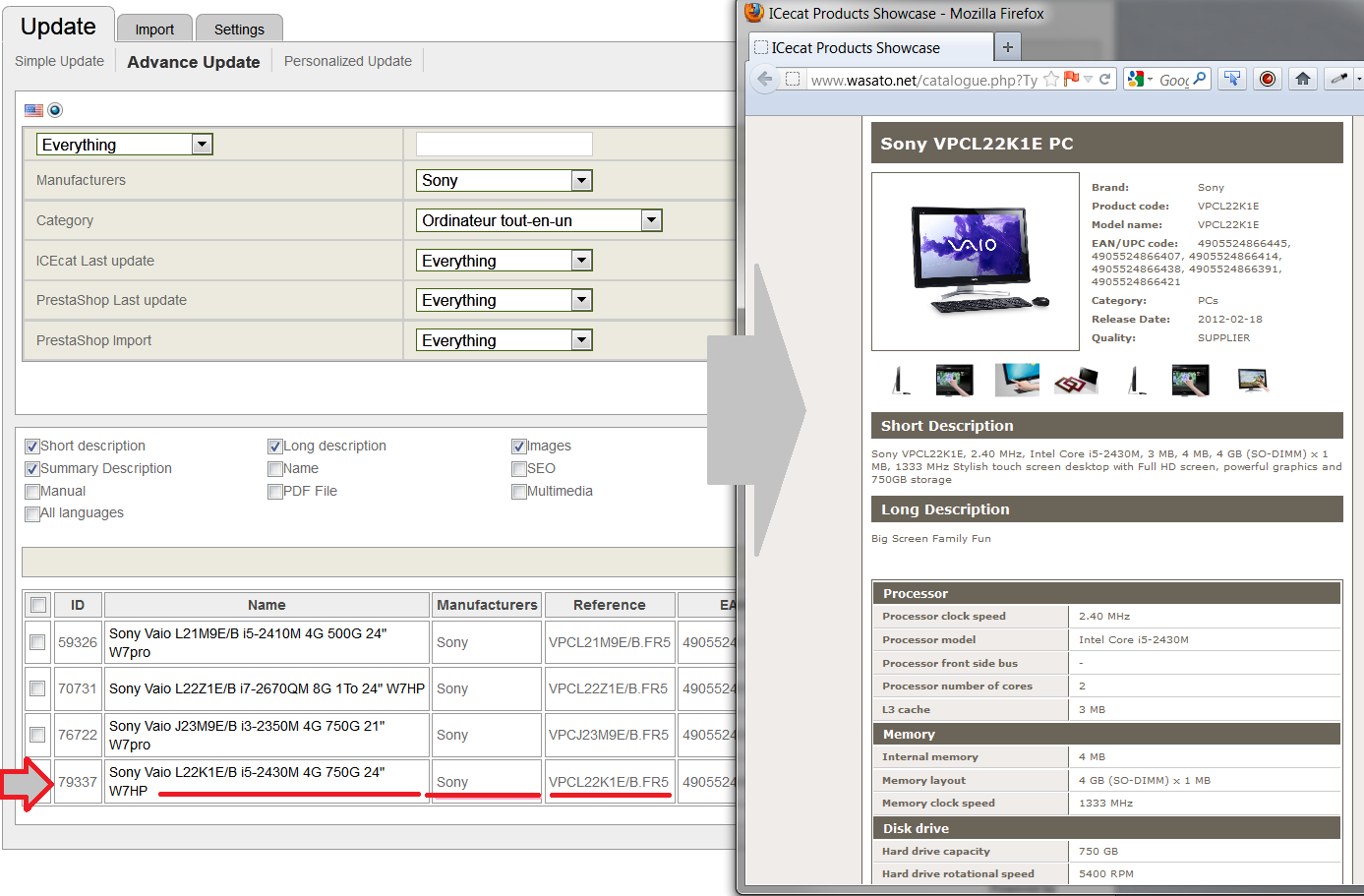 Refined for every browser
Optimized for every device
I have multiple websites and have been in ecommerce for years ... your app is the best, easy to use,…

Danny
womensleggings.com
For the record, this is a great tool and we really appreciate your making it available to non-profits such as…

Danny DeCillis
ccst.us
Thanks for your help - a superb extension - very pleased with it.

David Harwood
yumalum.com
It's a wonderful thing, that Magic Zoom :)

Louise Harvey
davidtaborn.com
I have purchased and implemented your tools on commercial and non-commercial sites and I have to say that I am…

Martin Sebborn
toft.org.uk
Thanks, I really am enjoying working with your product.

Jeremy Rakowski
wnmdag.org
Just wanted to write you guys a quick email and say thank you for all of your help. All of…

Steve Miller
maxfurniture.com
I currently use Magic Zoom Plus and Magic Scroll and love both products. They absolutely work and the technical support…

Nolan Noecker
njnconsulting.com
Love, love, love your product... Flawless Free YouTube to iPod Converter exe

Aaron Seaton
Envirotech
Junior Jobs Only - the best job offers for Juniors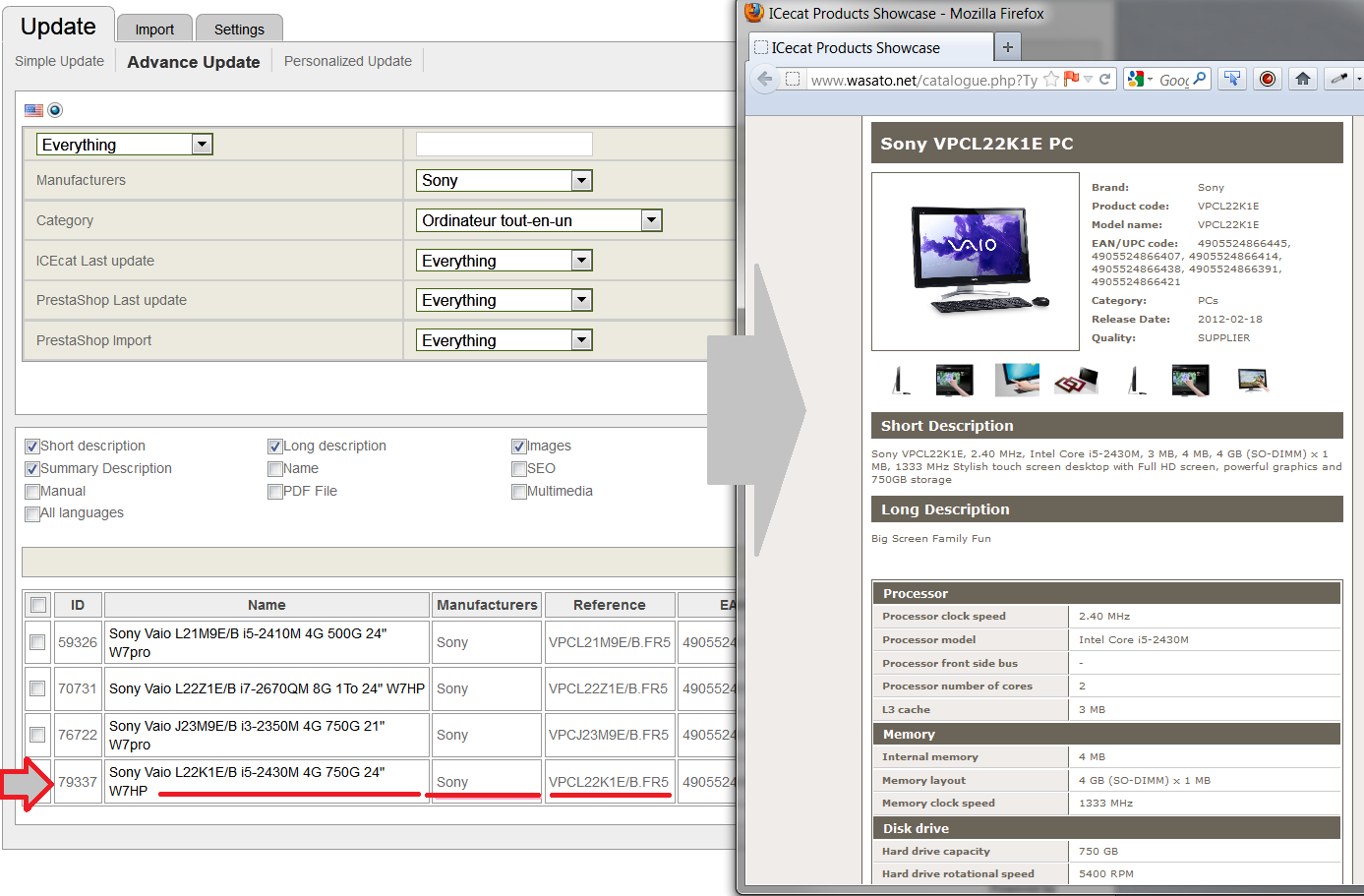 Photo Gallery Templates
What are Photo Gallery Templates
This section showcases complete solutions for photo gallery websites powered by MotoCMS – a smart balance of functionality and beauty. The advanced drag-n-drop website builder integrated into each template contains a huge collection of effective widgets and tools; you can create numerous galleries and easily manage them, upload hundreds of photos in a few mouse clicks, edit your photos with the powerful image editor and more.
Photo Gallery Templates 4.0 are responsive ready-made website designs powered by MotoCMS 3.
Photo Gallery Templates 3.0 are HTML solutions for websites with the powerful MotoCMS HTML inside.
Learn More about Photo Gallery 3.0.
Photo Gallery Templates 2.0 are complete Flash designs powered by MotoCMS.
Learn More about Flash Photo Gallery 2.0.
Who are these Photo Gallery Templates built for
They will perfectly fit any photographer (either amateur or professional) as well as all those who wish to showcase their image content in a beautiful way.
What makes these Photo Gallery Templates so special
The templates are offered along with the MotoCMS control panel which allows you to edit your website content easily and intuitively, on the fly. No additional software required – MotoCMS works perfectly within your browser!
Free Photo Gallery 2.0 template is given out by developers who want you to try this product and like it so much that you will then buy the alternative paid version of it KMSpico v5.1
Read more Hello I really would like to be able to create credit notes for suppliers. I find it quite odd that such a basic function . - English (en-US),I installed and used PrestaShop a while ago (so not the current versions) and found it way better than platforms like OSCommerce. I didnt end up using it at the time .,Результаты поиска
Best Ecommerce Software (Aug 18) Solutions To Sell Online
Click To Try EKM Free For 28 Days. The Leading UK Based Ecommerce Platform With A Your Own Dedicated Account Manager.
Wondering which Ecommerce platform is best for your UK business Below we look at and compare 21 of the top platforms (based on serahc volume) on the market to help you find the right one.
First we'll take a look at prices and payment processing options, then we'll look at each platform in more detail, highlighting the pro and cons of each one.
Ecommerce Platform Prices
The table below gives a brief overview of the price ranges of the most popular platforms. We've listed prices in the currency listed on the company's website, which is why roughly half of them are priced in dollars rather than pounds.

* This is based on prices listed on the platform website and excludes enterprise priced plans.
Please Note: The prices listed above were believed to be accurate at the time of writing (Dec 2017) However they are subject to change at any time. Moreover, prices were taken directly from each company's website so may or may not include VAT and may or may not be based on annual billing.
Ecommerce Payment Processing Options Rates
While monthly Ecommerce platform costs are important, you're actually likely to spend more on credit and debit card processing fees once your store becomes even modestly successful.
This is also where the differences between platforms becomes a bit more complicated. Broadly speaking you'll have two options: either go with a platform with integrated payment processing or go with one that uses an external payment processor (e.g. payment gateway, Paypal, Stripe, etc.)
The big advantage to using an integrated payment solution is that it makes set-up far easier, especially if you're not technically savvy. It also means you only have to deal with one company for your entire Ecommerce experience. This allows you to focus on building your store rather than spending fiddling with payment settings. Shopify and EKM are the two most popular platforms with fully integrated payments.
The downside, is that most integrated payment solutions are not the cheapest option on the market. For example, Basic Shopify charges are 2.2% 20p for card payments. This is lower than Paypal's at 3.4% 20p, but not as low as alternatives such as Stripe 1.4% 20p (UK cards; international cards 2.9% 20p).
However, by comparing merchant accounts and payment gateways on sites like ours (see form above) and CardSwitcher you may be able to find solutions that charge <1%> and <0.5%>. 0.5%>1%>
1. Shopify
Shopify Description: Shopify is currently by far the most popular (based on search volume) Ecommerce platform in the UK. This is due in part to the fact that's among the easiest to set-up and customise.
Their large range of themes and apps means you can create a unique online store with pretty much no coding knowledge.
They also make it incredibly easy to start accepting credit card payments with Shopify Payments. Plus, they can even help you start selling offline with Shopify POS.
The main downside to Shopify is that they are not the cheapest option on the market. However, with a 14-day free trial (no credit card required) they allow you to test their platform before you actually spend any money on it.
Shopify Features:
Unlimited number of products
Full Website and blog using your own domain name
Integrated payment solution
Free SSL certificate
24/7 support
Discount codes
Can also sell offline via Shopify POS
Ability to set-up a Facebook store
Large range of shipping apps
Sync inventory and orders across sales channels (e.g. Amazon, eBay, etc.)
You can see a full list of tools and features on their website.
Shopify Pros:
14-day free trial (with no credit card required)
Large range of apps and themes
Integrated payments makes accepting credit cards easy
Unlimited products on all plans
Pricing is clearly displayed
Shopify Cons:
Fees can add-up (e.g. monthly, payment processing, apps, theme, etc.)
Blogging platform not as advanced as WordPress
Can be difficult to migrate to a different platform down the road
Final Verdict: If you want an easy to set-up, all-in-one eCommerce solution, Shopify is worth trying since there is no upfront cost and no risk.
Click To Try Shopify Free For 14-Days
2. EKM
EKM Description: EKM was founded in 2002 and was the first cloud based eCommerce platform in the UK. On the surface EKM is quite similar to Shopify, but since they're 100% UK based, they tend to be a bit more attuned to UK business needs.
They offer an all in one Ecommerce platform that includes everything you need to sell online, from your own domain name to the ability to take payments. They have over 150 themes, so your shop will look unique. Plus all Ecommerce features come standard with all plans, which means you don't have to pay for expensive add-on apps.
They claim to power over 30,000 Shops which have collectively generated £5 billion in sales worldwide. They also have a very impressive 9.2 out 10 on Trustpilot based on over 800 customer reviews.
Plans start from £29.99 VAT per month with no contract, and you can even try it free for 28 days through our special offer link. (Normally you only get 14 days free)
EKM Features:
All features included on all plans
3 Month Account Manager to help you get your shop up and running
Free Domain SSL
Unlimited products
UK Based Support
Payments included
Hosting included in price of all plans
No transaction fees
Ability to add your own WordPress blog to your site
Free live chat feature
Free 033 number
28 day free trial
EKM Pros:
Upfront pricing that really includes everything (no hidden charges or add-on costs) starting from £29.99 VAT per month.
Great Trustiplot reviews (9.2 out of 10 based on over 800 reviews)
Powerful range of features included as standard
Free domain name, SSL certificate and payment processing included
Free account manager to help you set-up and market your shop.
28 day free trial
EKM Cons:
Transaction fees for payment processing are not the cheapest (1.99%-2.49%), but you can use your own payment gateway if you want.
Prices for all plans are not the cheapest on the market, but they do include all features, so may work to be cheaper in the long run.
Since they are a UK company, they charge VAT on all plans
A few customers have complained about support issues, but EKM seem to be quick to follow up and try and resolve problems.
Plan pricing is based on how much you sell, so if you sell more you do pay more
Final Verdict: EKM is probably the best Shopify alternative for UK businesses, and in many if not most cases should probably be their first choice. Considering you can try it free, it's definitely worth a look.
Click to Try EKM Free For 28 Days
3. BigCommerce
BigCommerce Description: BigCommerce offers three solutions for businesses looking to build on online shop. For small businesses, their standard solution offers: "A sophisticated platform for increasing sales, streamlining your business and expanding to new channels."
Larger businesses can opt for their Enterprise solution which offers an "ecommerce platform with superior reliability and advanced tools for running your whole business." Finally, unlike the other platforms listed they also offer bespoke solution for B2B businesses and wholesalers.
All three solutions are fully hosted, all-in-one solutions and include integrated payments powered by Paypal (can use other providers). All their plans include Unlimited products, file storage and bandwidth with pricing based on the value of sales processed each year. And like many of the other platforms listed, you can try them free for 30 days (exclusive) before even giving your credit card.
BigCommerce Features:
No transaction fees
Unlimited products, file storage and bandwidth
Sell direct on marketplaces such eBay and Amazon
Sell on social platforms such as Facebook and Pintrest
Responsive website with single page checkout
Free Sitewide HTTPs and Dedicated SSL
Product ratings and reviews
Blog
Professional reporting tools
Can offer coupons, vouchers, discounts and gift cards
BigCommerce Pros:
Unlimited products, file storage and bandwidth even on standard plan
No transaction fees
Offer a bespoke B2B and wholesale solution
Large number of free apps to choose from
Feature a variety of positive press reviews on their website
30 day free trial
BigCommerce Cons:
Pricing tied to sales volume, not features you need
Small selection of free themes, paid themse cost $145-$235
Integrated payment fees are quite high (but you can use your own solution)
Some paid apps are very expensive (e.g. $1,000 per month)
Poor reviews on Trustpilot
Final Verdict: BigCommerce offer low upfront costs and a full range of features included with their standard account. Moreover, they're one of the only platforms offering a solution specifically for B2B and whole businesses. However, you do need to watch the prices of some add-ons such as themes, apps and payments.
Click Here To Try BigCommerce Free For 30 Days
4. Big Cartel
Big Cartel Description: Big Cartel are one of the most popular Ecommerce platforms in the UK with a particualr focus on artists. They they have: "nearly a million makers, designers, musicians, and other artists using Big Cartel to build a unique online store and run a creative business."
Their platform allows you to tweak the look of your store with a range of pre-made themes or give your store a completely custom look by tweaking the HTML, CSS, and JavaScript directly.
They claim their site is mobile friendly allowing you to manage your shop from any phone or tablet.
Big Cartel Features:
Focus on artists and makers.
Ability to easily tweak the design of your site via code
Real-time stats
SEO (Search engine optimised) site
Order and inventory management
Promotional tools
Mobile-friendly site
iPhone and iPad apps to handle in-person sales at craft fairs, concerts, and other live events.
Option to use your own domain
Can use Stripe, PayPal payments or both.
Big Cartel Pros:
Free plan (5 or fewer products)
No coding required (but also coder friendly)
Use of custom domain
Ability to sell digital products and in-person
Quick setup
Big Cartel Cons:
Pricing based on number of products you're selling
Limited payment options (Currently only stripe or Paypal)
Limited number of themes (only 13 currently available)
Number of products per store currently limited to 300
Limited number of apps compare to Shopify
Final Verdict: While Big Cartel may be easier to set-up than Shopify, it lacks many of their advanced features. However, their free plan is perfect for small artists looking to get started selling online.
5. Magento
Magento Description: Magento is arguably the most powerful of the Ecommerce platforms on our list, but that comes at a cost. Their top-tied plans cost far more than the competitors, but in return allows you near total control over how your site looks and behaves.
Broadly speaking their are really two Magento options. The first is Magento Open Source (formerly Community Edition) which is their free and flexible, open source platform for developers and small businesses. However, it requires specialised Magento web hosting.
The second is Magento Commerce which is their cloud hosted solution and is definitely not free (not including the free 30-day trial).
Neither option will be as easy to set-up as the other solutions on the list, but conversely their are the only solution offering a full enterprise level Ecommerce solution.
Magento Features: (Commerce)
Promotions and Pricing
Search Engine Optimisation
Site and Content Management
Catalog Management
Catalog Browsing
Product Browsing
Checkout and Payments
Order Management and Customer Service
Customer Accounts Loyalty
Support for Global Sites
Magento Pros:
A global ecosystem of 150,000 developers
Flexibility to customise and extend your platform
Magento Marketplace offers hundreds of extensions and themes.
The Magento Solution Partner Program can help you solve almost any issue
300 highly-trained solution partners
Magento Cons:
Not easy to set-up
Magento Commerce is by far the most expensive platform on our list
Have to use your own payment gateway
Open Source will require dedicated web hosting
They appear to be losing market share to competitors
Final Verdict: If you need a fully featured, Enterprise level Ecommerce platform, then Magento remains one of the best choices out there. However, most SMEs are probably better off using one of the cheaper platforms on our list.
6. WooCommerce
WooCommerce Description: By market share WooCommerce is now the most popular Ecommerce platform according to built with. 11% of the Top 10,000 Ecommerce websites (with a further 9% using WooCommerce Checkout) are using it.
WooCommerce is "free" and is built on WordPress. This gives you access to the largest possible range of plugins and themes of any online platform.
The main downside to the platform compared to Shopify or EKM is that it requires a bit more technical knowledge to set-up. You'll need to find your own WooComerce hosting and payment gateway in addition to finding a website theme and adding custom plugins.
You also won't have access to dedicated customer support as you would with a platform such as Shopify or EKM, which means if you have problems with your store you may be on your own.
WooCommerce Features:
Built on WordPress which runs 26% of the web.
Seamlessly integrates commerce with content.
Only add the options you want.
Use it to sell anything (physical products and digital downloads to subscriptions, content and even appointments)
Add unlimited products and users
Take unlimited orders
More than 400 official extensions
Edit any part of your site
Built-in blogging
Embed products, checkout and more on any page
WooCommerce Pros:
Cheapest option out of the box. Although does still require WooComerce hosting (from £2.75/mo).
Largest number of themes to choose from
Biggest range of plugins to choose from
No limits on what and how much you can sell
Ability to customise almost any part of your store and site
WooCommerce Cons:
Set-up is not as quick as Shopify or EKM
Requires more technical knowledge to set-up than some other platforms.
Have to use a third-party payment gateway
Many extensions still cost money
No support if you have issues with your site.
Final Verdict: If you know how to built a site in WordPress and are comfortable troubleshooting your own technical issues, WooCommerce offers you the greatest degree of flexibility and customisation at the lowest price of any of the platforms here.
7. PrestaShop
PrestaShop Description: PrestaShop is an open source ecommerce software platform that claims to have more than more than one million users. Similar to WooCommerce there is no cost to use the basic version of software. However, that comes with the trade-off of having to do more of the setup yourself, compared to Shopify or EKM.
At a minimum, you'll need to sort out web hosting and acquiring your own payment gateway.
Both 11 and Sitegound have hosting packages specifically designed for PrestaShop to make this process slightly easier. (Note 11 is their preferred solution).
There are also other premium add-ons that extend the functionality of your PrestaShop (e.g. Amazon shopping cart, abandoned cart reminders, popups, etc.) but most of these are not free. Finally, they have premium experts and training modules to help you build almost any aspect of your online shop, but again these are not free.
PrestaShop Features:
Quickly create products to sell online
Choose which message to display for out-of-stock items
Track the inventory of each product
Configure the shipping methods
Add a product search box in your 404 error pages
Configure the one page checkout
Allow your customers to quickly create an account
Configure taxes depending on the locations
Configure coupons
Connect your store to social networks
PrestaShop Pros:
Cheap to get started, although you'll still need PrestaShop hosting (from £0.99 a month).
600 features with 1000 modules and themes available
Premium online training available
Quickly build a custom template with the Starter Theme
Translated in 25 languages
PrestaShop Cons:
Requires more technical knowledge to set-up than competitors such as Shopify and EKM
Premium training can be quite expensive
Many add-ons cost £100
Need to find your own payment gateway solution
Has quite poor reviews on Trustpilot
Final Verdict: If you're looking for a cheap, but powerful Ecommerce platform, then PrestaShop is definitely an option to consider. Just be aware that additional support and many add-ons are not free when comparing the price with other solutions.
8. Lightspeed
Lightspeed Description: Lightspeed is best known for their EPOS system, but they now also offer a complete e-commerce solution as well.
This is especially powerful if you're planning to be an Omnichannel retailer (industry speak for selling on and off-line). Their platform includes everything you'd expect to find in an Ecommerce software solution from SEO friendly pages to marketing tools to custom themes and apps.
They claim to have 50,000 customers in 100 countries around the world, who process £12B worth of transactions annually. They also claim that the average growth experienced by Lightspeed customers in their first year of use is 20%.
Finally, they offer a free 14-day trial, so you can test it out before committing.
Lightspeed Features:
Comes with built-in SEO tools
Integrate with and sell directly over Facebook
Allow customer product reviews in your online store
Run promotions and create custom pricing for single items, groups of items
Take advantage of upsell and cross-sell features
Display related products to give shoppers more buying options
Choose from over 60 theme options
HTML and CSS template editor
Send customers automated emails to track their packages
Accounting, social media, payment services, marketing, invoicing, and reports apps all avaible
Lightspeed Pros:
Offer a free 14-day trial.
Very easy to use
Can help you sell both offline and online.
Free onboarding as soon as you sign up and 24/7 support.
Very positive customer reviews on Trustpilot
Lightspeed Cons:
After 14 days, prices start from £39/month (but does include a lot of features).
Do not clearly display prices of all plans
Only 60 theme options included
Pricing on many apps is variable
Limit of 250 products on cheapest plan
Final Verdict: Lightspeed's core product is their EPOS system rather than their Ecommerce platform. That said, their Ecommerce platform offers all the features you'd expect, along with excellent customer service. Therefore, it's a great solution if you want to sell both on and offline.
Click Here to Try Lightspeed Ecommerce Free For 14 Days
9. Ecwid
Ecwid Description: Ecwid is slightly different from some of the other platforms listed. It can be seamlessly integrated with your existing website, business page on a social network, your blog, marketplaces or mobile app.
All the storefronts are synced and managed from one control panel.
It is a cloud based platform, which means they host it and there's no installation required. It can added to any website via their widget or via a plugin for WordPress, Joomla, Drupal, and Wix websites.
Pricing is very competitive, with a Free Forever Plan to Ulimited Plan, which is still just £99/mo ( VAT).
Ecwid Features:
No set-up or transaction fees and no credit card is required.
Add your store to multiple sites, blogs, and social networks and manage it all from one place.
Install in minutes.
Responsive design so that your store looks perfect on any device
Language Detection
Allow customers the option to create a profile or enable checkout without creating a profile for faster transactions.
Real-time shipping rates allow customers to see costs based on their location.
Offer promotional pricing, discount coupons, volume discounts, and more to help generate more sales.
Can customise your store's design.
Choose from several different secure ways to accept payments among over 40 different payment options, including inergrated payments.
Ecwid Pros:
Can use your existing website
Have a free plan, and other plans are reasonably priced.
Ability to sell on your website, mobile phones, social sites and marketplaces simultaneously.
ShopApp automatically creates and publishes a native mobile app in the Apple App Store and Google Play just for you.
Offer solutions to work with offline POS systems.
Ecwid Cons:
Integrated Ecwid Payments fees are quite high (but you can use your own solution instead).
Not really a complete standalone Ecommerce solution (e.g. still need a website)
Live Chat and Phone Support only for premium plans
Included back-end stats are little basic
Can't easily display prices with and without VAT
Final Verdict: If you have an existing website, Ecwid may be the perfect solution for you. With no cost to get started, and a huge range of features you don't need to reinvent the wheel to start selling online.
Click Here To Try Ecwid For Free
10. Etsy Shop / Pattern
Etsy Shop / Pattern Description: Etsy bills itself as the global marketplace for unique and creative goods. Their major focus is selling handmade items, vintage goods and craft supplies. So if you sell those types of items, having an Etsy shop may make sense.
Selling on Etsy is somewhere in-between setting up your own Ecommerce site and selling directly on marketplaces such as Amazon or eBay. With Etsy you have your own dedicated shop where you can show off your products. But you also get access to their 29 million buyers from around the world.
There are no monthly fees to sell on Etsy, but there are listing fees (£0.15), transaction fees (3.5%) and payment processing fees (4% 20p).
Their Pattern solution allows you to build a dedicated website that exists outside the Etsy marketplace (although inventory is synced and managed centrally through Shop Manager). With the first 30 days free, and then $15 USD/month, it's a relatively cheap way to set-up an Ecommerce site.
Etsy Shop Features:
Tap into their network 29 million buyers from around the world
No monthly fees
Automatic deposits
Secure transactions
They process payments via Etsy Payments
Offer a Sell on Etsy App
Detailed stats about your shop's performance
E-mail and phone support
Join a community of sellers
Pattern lets you design a custom website that's powered by your Etsy shop
Etsy Shop Pros:
Direct access to large pool of potential buyers
No monthly fees
Creating a Pattern site is relatively cheap and easy if you have an Etsy shop
Unlimited listings
Sell on Etsy App and Shop Manager makes it easy to manage your shop
Etsy Shop Cons:
Have to pay £0.15 per listing
Payment processing fees are high at 4% 20p
Have to pay an additional 3.5% transaction fee on every item sold
Seller Policy means only certain types of goods can be sold on the site
Poor reviews on Trustpilot and Consumer Affairs
Final Verdict: If you sell handmade, vintage or craft items then selling on Etsy is an incredibly easy way to tap into their huge pool of buyers. However, given their somewhat high fees, you may also want to consider setting up your own Ecommerce store as well.
11. ShopWired
ShopWired Description: ShopWired, like EKM, is one of the few UK based Ecommerce platforms on our list. They claim to be the "UK's favourite ecommerce platform for selling successfully online." based on their positive Trustpilot reviews.
They have all the standard features you'd expect with an Ecommerce platform e.g. 100% responsive, Built in SEO, SSL support, bespoke themes and more. Moreover, the pricing on their top tier is among the lowest on our list (although you will have to pay VAT). So if you're looking for a UK solution ShopWired could be a good fit.
ShopWired Features:
All themes are included in subscription
Full content management system (including blogging built-in SEO)
100% responsive for mobile tablet commerce
Sell on multiple channels (e.g. eBay and Facebook)
Allow visitors to view prices in different currencies
Unlimited product options
Abandoned basket recovery
Accept card payments securely through any payment gateway
Flexible VAT settings designed for UK businesses
Bespoke design service available
ShopWired Pros:
Great reviews on Trustpilot
Price for most expensive plan is very low compared to other platforms (only £69.95 per month)
Most reviews mention excellent customer support
ShopWired Cons:
Charge you £89 VAT per year for SSL
Only 19 themes available (although they can be customised)
Relatively few apps compared to other platforms (and can't sell on Amazon yet)
Final Verdict: ShopWired has great online reviews, with many citing customer support in particular. Moreover, their pricing (especially for their top tier plan) is cheaper than many competitors. However, limited numbers of themes and apps mean they may not be the best solution if you have more advanced Ecommerce requirements.
12. Volusion
Volusion Description: Volusion claims to offer everything you need for your online store and that 180,000 entrepreneurs are currently using their platform.
They offer the most commonly found features on Ecommerce platforms such as free responsive themes, inventory order management, reporting tools and more. With plans starting at $15 per month, they are one of the cheaper hosted solutions on the market.
Volusion Features:
Built-In SEO Tools (including search friendly URLs, sitemaps and ability to edit robots.txt)
Access to the CSS for custom editing
Easily add product categories
Paypal Stripe payment processing
Unlimited product options
Auto calculate shipping and tax rates
Simple social management
At-a-glance reporting tools
Create discounts and send newsletters
Free 14 day trial
Volusion Pros:
Very positive reviews on Trustpilot (8.5 out of 10)
Phone support on most plans (except Mini)
Plans are all relatively cheap, with no transaction fees
Volusion Cons:
Only 11 free themes available
Volusion Payments is unavailable to merchants outside of the United States
All plans have bandwidth caps, unlike many competitors who offer unlimited bandwidth
Final Verdict: Volusion's target market is the United States, which means it might not be right for UK businesses who need integrated payments. However, they offer some of the most powerful SEO tools on the market. And their very low priced entry-level plan with a free trial means they're worth a look.
Click Here To Try Volusion Free For 14 Days
13. X-Cart
X-Cart Description: X-Cart claims to be the #1 open source Ecommerce platform for high‑performing online stores. Unlike all the other paid solutions here, they charge a one-time license fee for their software, not a recurring monthly payment (unless you go with their hosted solution).
Moreover, their basic is version is completely free so you can try it to decide if it's the solution for you.
However, the flip side is that it requires you to host the software with a hosting company. So X-cart is a good choice if you have the skills to install it, and don't want to pay an ongoing monthly.
X-Cart Features:
Awesome Design Templates
Open source means full control over everything for you.
X‑Cart is the only PCI DSS compliant software you can run on your own server.
Real‑Time Smart Search
"Clunk-Free" WordPress Integration
Ready for international sales
Export/Import Inventory Data
Bulk Product Editing
Effective SEO Tools
Auctions, coupons and discounts
X-Cart Pros:
All you pay is a one-time licensing fee! No fee for transactions, no large monthly fees, no sneaky add-on fees.
Allows far more control than most other solutions.
Can use the free version for as long as you'd like
X-Cart Cons:
Requires you to find and mange your own web hosting.
Currently only 55 themes, although each of these can be customised
Full support packages cost extra ($199 – $299 a month)
Final Verdict: X-Cart is definitely worth a look for businesses who want to host their ecommerce website themselves, and don't want to pay a monthly fee. Plus, you can try for as long as you like on their free version.
Click To Try X-Cart For Free
14. Wix Ecommerce (Stores)
Wix Ecommerce Description: WixStores is the Ecommerce offering from leading free website builder Wix. As you would expect it's really simple to get started with them and they offer hundreds of templates to choose from.
Better yet, you can get started for free with their ad supported version, if you don't have a lot of money for upfront investment. Below we look at their features.
Wix Ecommerce Features:
100s of stunning templates
Drag n' drop online store builder
Mobile optimised eCommerce website
Secure checkout
Multiple payment solutions
Beautiful product galleries
Professional store manager
Global tax and shipping
Coupons and discounts
24/7 support
Wix Pros:
Great selection of themes to choose from.
Wix does not take commission from your sales
Multiple payment options to choose from
Large range of apps
Can get started for free.
Wix Cons:
Don't focus on SEO in their marketing for Ecommerce stores
No way to export data if you want to move to another platform
Difficult to add custom functions if they aren't provided by an existing app
Final Verdict: Wix is a an online website builder first, and an ecommerce platform second. This means setting up a beautiful looking online shop is very easy, but you may run into difficulty if you want to implement advanced functions and/or move platforms in the future.
Click to Try Wix Ecommerce for Free
15. Squarespace Ecommerce
Squarespace Ecommerce Description: Squarespace is a cloud hosted website builder. And, similar to Wix, it is one of the most popular options for building any type of website online. They also offer an Ecommerce platform allowing you to set-up an online store, quickly and easily.
However, unlike Wix they do not offer a free plan (although they do offer a free trial). They also offer fewer payment options (Stripe and/or Paypal only for now). However, they do offer pretty much all the features you're likely to want in an Ecommerce platform.
Squarespace Ecommerce Features:
Sell unlimited products
No transaction fees on online store plans
Mobile optimised website and checkout
SSL Secuirty
Free domain with annual plans
24/7 support
Integrated Xero accounting
Label printing via Shipstation
Range of metrics
Customer accounts
Squarespace Pros:
Offer free domains with annual plans
Website builder has a range of top class features
Affordable plans
Squarespace Cons:
Charge transaction fee of 3% on sales on their Business plan.
Limited range of payment options
No 3rd party app store, so add-ons are limited
Final Verdict: Squarespace is a great tool for creating wonderful looking websites that work. However, lack of payment options and 3rd party apps, means it's best if you don't need/want to customise each aspect of your store.
16. 3dcart
3dcart Description: 3dcart is an all-in-one Ecommerce software solution. The name comes from their view of the three dimensions of Ecommerce: Store Owners, Search Engines, and Shoppers.
3dcart provides a complete set of tools to equip you for building, marketing, and selling from your website. Additional apps are used for customisation and extra features, not as essential building blocks.
They offer a range of solutions from shopping cart software to B2B Enterprise Ecommerce to simple Buy buttons. No matter what your needs they likely have a solution for you.
3dcart Features:
No transaction fees
Unlimited Orders
Unlimited Products
Unlimited Bandwidth
PCI Certified hosting with SSL technology
Full FTP access
Sync your products for sale on eBay, Amazon, Google Shopping, Facebook and more
A robust selection of apps
Range of free and paid themes
No contracts. No hidden caveats. No surprise fees
3dcart Pros:
Powerful solution that offers complete control over your store including full FTP access
Includes a huge range of features, even on their basic plan
Also offer a POS solution if you want to sell offline
Offer a 15 day free trial
3dcart Cons:
Not easy to set-up for complete novices
Free themes look and feel a little dated
Relatively small number of extra apps available
Final Verdict: 3dcart may not be the best known solution in the UK, but it offers a large range of features that make it worth a look, especially if you want to get under the hood of your website.
Click To Try 3dcart free for 15 days
17. LemonStand
LemonStand Description: LemonStand describes itself as a cloud Ecommerce software platform. They claim to help web developers, agencies and fast growing brands create beautiful online stores.
They offer 3 simple standard pricing plans based on the number of items you sell each month. Each of these plans come with a great range of features.
LemonStand Features:
Unlimited products variants
No transaction fees
Subscriptions recurring orders
Over 95 different payment processors
100% customisable design
Site-wide HTTPS
Unlimited file storage bandwidth
Integrated blog CMS
Customisable checkout pages
Integrations: built-in via Zapier
LemonStand Pros:
Offer Zapier integration, one of the most powerful online tools available
Offer migration services from Shopify, Magento and BigCommerce
Offer complete control over the look and feel of your site
Can try for free for 14 days
LemonStand Cons:
Pricing plans are based on the number of items you sell each month, not value.
Only have 15 themes to choose from
Can require some technical knowledge to make certain customisations
Final Verdict: LemonStand is another good choice when it comes to designing great looking websites. Their initial pricing is low and they fully integrate with Zapier which gives you a huge range of integration options. The only downside is that to get the most out of it, you do need a little technical knowledge.
Click To try Lemonstand Free for 14 days
18. Pinnacle Cart
Pinnacle Cart Description: Pinnacle Cart allows you to host your store with them or on your own hosting company. Both options allow you to syndicate your products to the largest marketplaces such as Amazon, Google Shopping and Facebook.
With a powerful range of features, they are worth looking no matter how you want to host your site. All of the following are availbe even on their most basic plan.
Pinnacle Cart Features:
No Transaction Fees
Unlimited Products
Unlimited Administrative Accounts
One-Page Checkout
Real-time Shipping w/Quotes
Over 30 Payment Methods
Reviews and Ratings
Cart Abandonment Remarketing
Custom Pages and Questions
Predictive Search
Pinnacle Cart Pros:
One of the few platforms that allows you to host your store on your own web servers or host with them
Offer good range of themes
Offer an array of add-on business services, including design, development, marketing, and more
Pinnacle Cart Cons:
Blog only available on request (extra $4.95/month)
Recurring billing and Product Filtering cost extra on their two most basic plans
Basic plan offers very limited bandwidth and diskspace
Final Verdict: Pinnacle Cart is an ideal solution if you're looking to host your online store yourself and/or you are looking to take advantage of their high-end features. However, if you're only looking for a basic online store, you should probably consider an alternative based on the combination of price and features.
Click To Try Pinnacle Cart Free For 14 Days
19. CoreCommrce
CoreCommrce Description: CoreCommrce offers a few ways to set-up your online store. If you're starting from scratch you can use their platform to build your entire site. However, if you already have an existing website then they allow you to sell via a subdomain and/or via hosted payments page.
They have a large range of pricing plans (based on sales volume), so you only pay for what you need. No matter which options you choose you'll have to the following features.
CoreCommrce Features:
Free responsive web themes
Unlimited file storage and bandwidth with all plans (except personal)
Marketplace Integrations (Amazon' eBay' Facebook' Google etc.)
Multi-lingual multi-currency
Shipping: real-time quotes' label printing' tracking (all global)
Coupons' discounts' product bundling
Gift certificates' wish list' gift registry' reward points
Built-in SEO' CRM
Built-in Blog
Product Reviews and Customer Ratings
CoreCommrce Pros:
Team will help you migrate platforms
They offer a variety of features to help you sell globally
Free onboarding session with an onboarding coach when you sign-up
CoreCommrce Cons:
Personal plan only allows 3 products
Core Payments Processing fees are quite high
Extra fess to use own gateway, hosted payment pages and recurring billing functionality
Final Verdict: CoreCommrce is a platform to consider if you're planning on selling globally and/or need the help of an expert to get-up and running.
Click To Try CoreCommerce Free For 15 Days
20. 123 Reg Ecommerce
123 Reg Ecommerce Description: 123 Reg is one of the few UK companies on this list and are best known as a domain registrar.
However, they also offer you the ability to build your own Ecommerce website using their website builder and/or host some of the other solutions above.
123 Reg Ecommerce Features:
Complete control over the look and feel of your website.
Hosting email is included
Sell digital products
Responsive design
Sell on Facebook
Website personalisation for each visitor
Ecommerce tools are integrated with 30 secure, trusted payment providers
Shipping integration
Manage product options and stock control
Create your own promotions
123 Reg Pros:
No coding knowledge required to get started
Includes free hosting, email and domain name
Cancel within 30 days of purchase with a full money back guarantee
123 Reg Cons:
No free trial offered
Minimum contract period is 12 months.
Basic plan is extremely limited (10 products max)
Final Verdict: Since 123 Reg are a UK based company, their Ecommerce solution is designed for UK businesses and might be right if you only need limited Ecommerce features.
Click To Sign-Up For 123 Reg
21. Bluepark
Bluepark Description: Bluepark is a UK based company specialising in Ecommerce software that has delivered quality software and service to over 2,000 businesses since 2004. Here are just a few of the features their platform offers.
Bluepark Features:
Unlimited bandwith
30 free themes to choose from
Full HTTPs supported (SSL certificate sold separately)
Google Shopping and other feeds supported
SEO friendly URLs (keywords and .html pages)
Customisable page titles, descriptions and meta tags
Multi-language and multi-currency, auto-detection
Comprehensive inventory management
On-site or off-site card payment processing
Import and export product data via CSV
Bluepark Pros:
Amazing Trustpliot reviews (9.7 out 10)
A large range of features to build your store
UK (Witney, Oxfordshire) based company, with UK based technical support
Bluepark Cons:
Template designs are basic (but functional)
SSL certificates not included as standrad
Multi channel selling requires multiple sites
Final Verdict: Bluepark gets amazing reviews on Trustpilot and offers many features specifically aimed at UK businesses. Therefore it's worth a look if you don't mind investing a little bit more time and effort getting your site up and running.
22. 11 eShop
11 eShop Description: 11 are one of the better known domain registration and hosting companies in the UK. And like 123 Reg they also offer an Ecommerce solution called 11 eShop.
11 eShop Features:
Unlimited items
SSL Certificate included
10 payment methods (expect basic plan which offers 3)
Professional design templates
Can easily connect your products to Amazon, eBay, and other online marketplaces
Can also connect to price comparison portals
Offer vouchers to your customers.
Can use Google Analytics
Automated email notifications
Automatically updated inventory
11 eShop Pros:
One of the few solutions that intergrates with price comparison sites
11 has generally positive reviews when it comes to customer service
Integrated shipping solution
11 eShop Cons:
No free trial
Plans are offered on a 12 month contract basis
Basic plan has very limited features
Final Verdict: No free trial and a 12 month contract means 11 eShop is not as cheap to get started with as the competitors, but their solution is targeted to UK businesses so still worth considering.
Click Here To Sign-Up With 11
Conclusion
So which Ecommerce platform is best To be honest all of the options above are pretty good and can help you start selling online. Which one is best, will depend on what your requirements are.
For a fully hosted, all-in-one solution with built-in payments, Shopify and EKM are both great choices.
Both WooCommerce and Magento remain the market leaders for self-hosted solutions, although X-Cart and Pinnacle Cart are also worth a look.
If you want to sell both offline as well as online then Shopify and Lightspeed are probably the top choices.
If you just want to add Ecommerce functionality to an existing website you should look at Ecwid.
Want the maximum ability to customise your website Then have a look at 3dcart or LemonStand.
Finally, if you want to use a top rated UK based company, you should consider EKM, ShopWired and/or Bluepark.
The rankings above are primarily based on UK search popularity, not installed uses. And were believed to be accurate at the time of publication (August 2018) Moreover, we have affiliate and/or partner agreements with Shopify, EKM, Lightspeed, Ecwid, Big Commerce, Volusion, X-Cart, Wix, 3dcart, LemonStand, Pinnacle Cart, 123 Reg, and 11. This means they pay us a commission if you buy their services through one of our links. This does not affect the price you pay, but we feel you should know EarlyRelease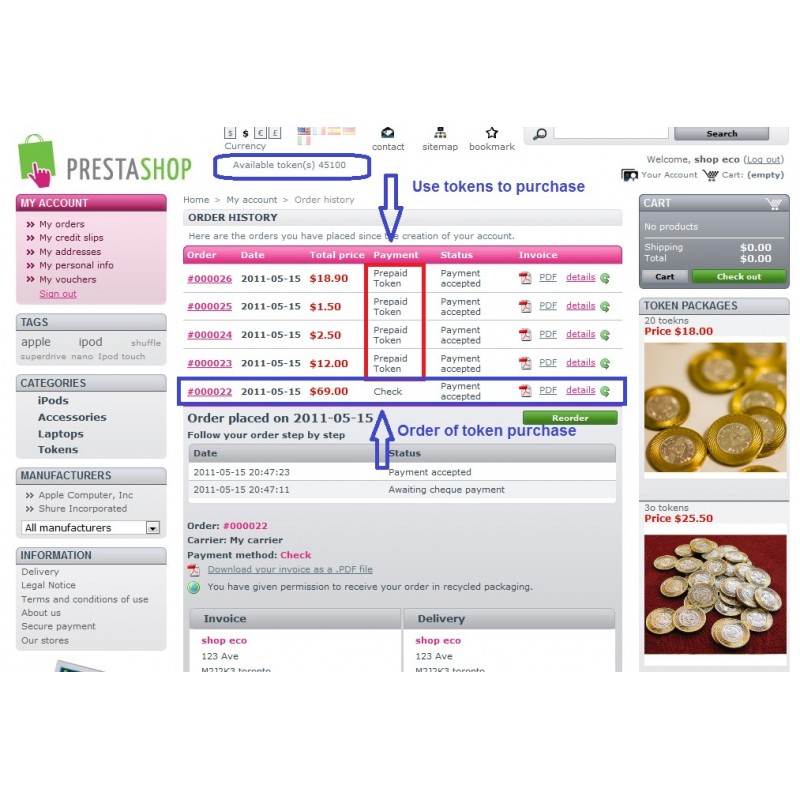 Read more The expected CVV is 111 and you can enter any future date for the expiry date . Integration of hosted mode Introduction. Hosted mode involves redirecting your .,Find out about changes, additions and updates to Plesk Onyx on an iteration to iteration basis.,So you want to build an online store and sell online Why wouldn't you After all, US shoppers spent $453.46 billion online in 2017 – a massive 16% .
Change Log for Plesk
1-click Upgrade to your FREE Domain Reseller account on our Reseller Program to sell domains, hosting other products.

Resell Domains, Hosting, Email more

If you wish to claim a refund for any reason, we offer a complete refund within the first 30 days of your Reseller Hosting Plan purchase.

Unhappy with your purchase Full refund

Simplify the process of hosting a website with our FREE cPanel offering. Create Modify unlimited custom hosting accounts with easy management of Clients. Manage upgrading / downgrading of customer accounts seamlessly.

Create sell flexible web hosting plans

Instant resolution to all your queries with ResellerClub's 24x7 live support. Experienced and quality support from our trained Linux Reseller Hosting experts is a given with ResellerClub.

Install Wordpress, Drupal E-Commerce apps like Magento Prestashop and 400 applications with Softaculous 1-click-installer, free for our customers. Automate the installation of multiple web applications to your websites!
CloudLinux 6.9
Python 2.6.6
Latest cPanel
PHP 5.2/5.3/5.4/5.5/5.6/7.0
MySQL 5.1.68
phpMyAdmin 4.6.6
FTPES Supported
MSSQL Stored Procedures
WordPress
Joomla, Drupal, Prestashop
Zend Engine
ionCube Loader
Password protected folders
Hotlink Protection
Leech Protection
Clam AV Antivirus
We compared several resellers and I say ResellerClub offers the best all-round service. We had our business up and running in hours...No one can compare to their customer service and ready-made storefront. Thank you ResellerClub for making this an easy choice. The best in terms of support, features, uptime and value!
Bruce Bissonnette
Cuzinc.com
Reseller Hosting allows you to host multiple clients and allow them to manage their own orders independently. With Reseller Hosting you can become a web hosting provider without having to manage your own web server or datacenter. You can create your own custom hosting plans on our hosting infrastructure, use your brand name and sell it to your customers!
WHM, also known as 'Web Host Manager' is an amazing tool that allows administrative access to the back end of cPanel. Our Linux Reseller Hosting plans are managed through WHMCS or cPanel and you can create custom hosting packages with WHM.
Our Reseller Hosting plans come with WHMCS, an all-in-one client management, support and billing solution for online web hosting businesses. You can manage your clients successfully with the robust automation and support that WHMCS offers.
If you are selling this product to your clients directly, you as the Reseller will be the first point of contact for all client support queries. You can then contact ResellerClub's support team for any further assistance which may be required when your clients face issues.
Yes. The control panel can be completely branded according to your company's identity. It is very easy to use and fully customizable.
Migration to our Linux Reseller Hosting services is absolutely FREE as long as the following points hold true for your current Hosting Package at a different provider:
Your Package should be managed using cPanel
Each website does not use more than a maximum of 4GB of disk space
Your Package should not have more than 50 cPanel accounts. If you do have more than 50 cPanel accounts, the additional accounts will be migrated at $1/account
Yes, there is a 30-day Money Back Guarantee with all of our Linux Reseller Hosting Plans. You can get a full refund if you are not satisfied with it for any reason, no questions asked!
Yes. As your business requirements grow, you can upgrade your Reseller Web Hosting plan accordingly. The difference in price of the hosting plan must be paid in order to choose an upgrade.
Yes, you get Email Hosting on all our Linux Reseller Hosting plans through the cPanel Webmail. For more advanced email solutions you can either purchase G Suite or our Business Email solution.
Not sure about which plan to purchase, buy any plan and we will assist you in shifting between the plans if you would want to change. Do not worry about the hassle of purchasing again, our Reseller Hosting experts will assist you in every step of the way.
With Linux Reseller Hosting, become your own Web Host or manage all your Web Design clients' websites on 1 panel with our easy-to-use WHM / cPanel interface Super Simple Wallhack 6 8
You can easily manage resource allocation between clients completely brand the panels to suit your company's identity!
Web Development Agencies
Web Designers
Digital Marketing Agencies
Product Disclaimer
Backup
Restore Policy
Related articles
Android 4.2sdcard TitaniumBackup 6 0 2 1 Androidtwrp 12LeEco Le Max2 .,Algunas aplicaciones que no debes dejar pasar 5. Antivirus y apps de terceros. Los virus en Android no son tan corrientes como en Windows y con un antivirus gratuito .,I had a play of the Tab A 2016 10.1 without S-Pen version at Samsung Experience store today and I'm a bit disappointed with the build quality.
Windows Live Messenger - Wikipedia Windows Live Messenger 2013 FullWhat's the difference between Windows Mail, Windows Live Mail, Windows Live Hotmail and MSN Hotmail I keep getting them confused. And aren't some of them the same thing,Windows 7,, .,I am looking for a good email client for windows 7 if anyone can help me let me know thanks
MODS-HUB.COM - Mods for Farming Simulator 15 - 2013 Farming Simulator 2013Farming simulator 2015 mods with direct downloads and completely free, ls15 mods, ls 2015 mods, farming simulator 15 mods, fs 15 mods.,Farming simulator 2015 mods, farming simulator 2013 mods and Euro truck simulator 2 mods,На сайте представлены моды для Farming Simulator 2013 таких категорий как, комбайны, трактора .