Introduction
After I launched my free Non-Toxic Cleaning Printables, a reader asked why I didn't include information on cleaning the toilet.
The simple answer Space. Also, it's pretty simple, but there are a few variations, and which one you use will depend on your toilet and your water.
You will also need a different method for a badly stained toilet, or a urine stained toilet floor (toddler training anyone)  but we'll come to that last.
So how do you clean your toilet effectively, without using nasty chemicals
Two methods for a weekly or biweekly clean of an unstained toilet
Method one: Vinegar only
Use vinegar if you have hard water, because the the acidity works well against mineral buildup. Vinegar is also a disinfectant.
Pour 1 cup of distilled white vinegar into your toilet bowl swish it around using the toilet brush.
Allow to sit for at least ten minutes.
In the meantime, spray the outside of the toilet bowl with a vinegar spray (Use 50/50 with distilled water in a spray bottle, or use a citrus infused vinegar spray), and wipe down with a cloth.
 After the vinegar has soaked in the bowl, scrub out with the toilet brush, and flush.
Tip: For mild hard water stains, leave it for longer (anything from an hour to overnight) before scrubbing. For serious hard water stains, see below.
Method two: Bicarb soda
Flush the toilet to wet the sides of the bowl, or spray with plain water.

Sprinkle bicarb soda around the toilet bowl and leave for half an hour (or overnight is good too). 

Scrub out with your toilet brush.
You can make a paste with bicarb soda and a little water or castille soap and use it on the brush or on a cloth for any slightly stubborn stains. (You can also use gloves and just get in there with your envirocloth or Norwex scrub cloth, without needing anything else but water, but most people seem to prefer to use a brush!)
Flush the toilet.
Combine the two:
If you find your toilet cleaning needs a bit more omph, you can combine the two methods.
DON'T leave both vinegar and bicarb soda to soak though. You need to use the chemical reaction as it happens, which is the moment you combine them. So choose either vinegar or bicarb soda to use as above, but then when it comes time to scrub, add some of the other product and use that fizz to help loosen any dirt as you scrub.
Tip: Use the fizzing bicarb and vinegar mix to clean around the toilet seat hinges. Mix it together in a bowl and pour over the hinges immediately while its still fizzing.
How to clean hard water stains in your toilet bowl and cistern
If you have mineral build up in your toilet bowl, you might need to use the vinegar neat.
Empty the toilet bowl. You can do this by using a large absorbent sponge, soaking up the water and then squeezing it into a bucket. Wear gloves!

Fill with straight vinegar and let sit for a couple of hours or overnight.
Scrub as usual and flush.
Obviously there is quite a gap between using one cup of vinegar mixed in the water and using neat vinegar – you can experiment and use your judgement, depending on the state of your toilet bowl.
If the neat vinegar doesn't work, you may have to repeat a couple of times (for a serious mineral build up).
Alternatively you can use the Norwex Descaler, which is an enzyme-based cleaner especially designed to work on mineral build up, like lime, calcium and rust stains. This is a lot more powerful than the vinegar while still being a safe product to use. You will still want to empty the toilet bowl, but then just spray on the descaler and leave it for about ten minutes before scrubbing.
Even with the descaler though, if you have a serious build up you may need to use it a couple of times.
To descale the toilet cistern
Pour about 2 cups of distilled white vinegar into the full toilet cistern.

Leave for up to an hour while you clean the rest of the toilet and bathroom.
Flush a couple of times to make sure all the vinegar is gone – vinegar is great at descaling mineral buildup (use it in your kettle too), but it is an acid, so you don't want to leave it for a long time and risk damage to the metal or rubber seals in your tank.
How to clean a badly stained toilet bowl
If your toilet bowl is badly stained, you may find that plain vinegar and bicarb are just not enough. If that is the case (and you don't want to go the Norwex descaler), you can try using borax.
Flush the toilet to wet the sides of the bowl.

Sprinkle borax around the inside of the toilet bowl.

Leave overnight
Wearing gloves, scrub the stains using the sort of scouring pad that is suitable for porcelain cooktops. Many people recommend using pumice, but depending on the surface of your toilet, this could abrade the surface, which means the staining will return twice as fast. If you do want to try pumice, test it on a small patch on the outside first.
For extra power, make up a paste of 1 cup borax with about 1/2 cup lemon juice and apply immediately using a sponge or the scouring pad.
Remember:  There is no way to store a cleaner that mixes a base (borax or bicarb) and an acid (vinegar or lemon juice) – it must be used immediately, while the chemical reaction is taking place.
Cleaning the toilet floor
If you have toilet training toddlers – especially boys – you will know that floor around the toilet can get quite pungent. Even fully toilet trained boys seem to "miss" quite a lot, especially at night (or maybe that's just mine). So how do you clean urine stained tiles and grout, with no nasties
Guess what You use vinegar and bicarb soda. 
Vinegar is your first step.
Your basic homemade vinegar floor cleaner is simply about 1/2 cup of vinegar in 1/2 a  bucket of warm water (about a gallon/4 litres).  But for the toilet floor in the middle of toilet training, I would mop with a solution of 50/50 white vinegar and water.  Alternatively, thoroughly spray the floor with a neat vinegar spray, leave for 1/2 an hour, and then mop.
So where does the bicarb come in Well, if your grout is stained and the vinegar hasn't cleaned it, make a paste of bicarb soda with a little water. Use an old tooth brush to apply it to the grout and scrub. For extra omph, spray on some vinegar for the lovely cleaning fizz. Rinse well with warm water.
Not enough Add some enzymes…
Once again, if this doesn't work (and let's face it, if you have boys learning to aim, sometimes it seems that smell just WON'T GO AWAY), you can go the next step to an enzyme based cleaner. If the urine smell has really worked its way into the grout, the vinegar just won't be enough. In that case you can try either one of the Norwex Odour Eliminator or Mattress Cleaner. yes, you read that right. The Mattress Cleaner works really well on urine in grout!
So which one would you choose Well, it depends what else you will use it for.
The Mattress Cleaner will eat up all the dust mite poo and dead skin etc (that dust mites feed on) in your mattress, sofa, and other soft furnishings, so it's great if you sufferer allergies and hey fever, especially at night – you may find reducing the dust mite population puts an end to the sneezes. (It can be a LIFE CHANGER for people with asthma especially!)
On the other hand, the Odour Eliminator is great for spraying in the smelly bin, kitty litter, cat peed on carpet or cement floor (but the mattress cleaner is good for this too), and can also be added to a load of laundry that is stinky. The Mattress cleaner is also ready to use, whereas the odour eliminator needs to be diluted with water, 1:7, in a spray bottle (except for putting it in the wash). So that makes the mattress cleaner a bit easier to us, but more expensive, mil for mil.
Did I miss anything What green cleaning techniques have you tried in your toilet or bathroom
______________
Updated to add: Since writing this post I have become so gung ho about high quality microfibre that I've actually become a Norwex "Independent Sales Consultant". Consequently, the links to Norwex products in this post, now go to my own online store. Woohoo! (It used to go to my friend's store. Sorry Lis!)
Get Your Free Printables Now!
If you'd like my standard set of non-toxic cleaning recipes for your laundry, kitchen bathroom, including two pre-wash stain remover sprays for the laundry, sign up to get my new Non-toxic Cleaning Printables.
These Free Printables will make your life easier, because you won't ever have to look those recipes up again. Put them on your laundry wall, or inside your pantry cupboard. Plus, you get bonus updates of the recipes and the occasional subscriber only emails Nero Burning ROM Nero Express v12.5.6000 RePack by MKN
So what are you waiting for Go get 'em!
______________
This post was shared at Mop It Up Monday; Better Mom Mondays; And possibly somewhere else but I've forgotten where, oh no! Leave me a comment if you know the answer
CNN.com - Transcripts
NOTE : Manami TwoShot scene bugfix implemented. Please get the new patch (Manami Bugfix)!

Please note that the patch should not be distributed together with the game, as stated in the readme. Doing so puts the staff and the project at risk, with the worst case scenario of us shutting the project down.
If you see any websites doing this, please let me know.
Here's the patch release for the first disc's Common Kuroneko Routes! The sequel content will not be touched until we finish the first disc.
The Common Route runs up to the end of the Kyoto Trip, while Kuroneko's Route takes place after the Kyoto Trip if you have flagged for her route.
To clarify…
Disc 1 : Remastered version of the original first psp game. Re-released with Tsuzuku. Patch goes here.
Disc 2 : Sequel with after stories, continuing from the content of disc 1.
Note that there might still be some bugs present with the patch, but most of it has been resolved since the beta test.
Be sure to check out the readme.txt or the comments section if you have any questions.
Asking something that has already been answered will just lead to us being extremely unhappy with you.
Emulators are not supported, so any potential bugs or issues encountered using them WILL NOT be handled by the team.
http://www.mediafire.com/k50zk7c38zgqhjr – Patch (Manami Bugfix)
http://www.mediafire.com/9m7s7c2s9o5mblh – Save File (Optional)
Kuroneko Route Walkthrough (Fan Submission)
 User Submitted Patch Guide @ http://notcliche.com/ziddy/kuroneko-route-patch/#comment-754

Ctrl F, type the Xdelta error code and search for it if you have problems! The comments section helps!
If you are still here for some reason, we are actually recruiting for Editors and JP-EN Translators/TLCs! More details at http://notcliche 5430
com/ziddy/we-are-recruiting/
Texarkana Gazette Texarkana Breaking News
19-year-old Boyan Slat has unveiled plans to create an Ocean Cleanup Array that could remove 7,250,000 tons of plastic waste from the world's oceans. The device consists of an anchored network of floating booms and processing platforms that could be dispatched to garbage patches around the world. Instead of moving through the ocean, the array would span the radius of a garbage patch, acting as a giant funnel. The angle of the booms would force plastic in the direction of the platforms, where it would be separated from plankton, filtered and stored for recycling.
At school, Boyan Slat launched a project that analyzed the size and amount of plastic particles in the ocean's garbage patches. His final paper went on to win several prizes, including Best Technical Design 2012 at the Delft University of Technology. Boyan continued to develop his concept during the summer of 2012, and he revealed it several months later at TEDxDelft 2012.
Slat went on to found The Ocean Cleanup Foundation, a non-profit organization which is responsible for the development of his proposed technologies. His ingenious solution could potentially save hundreds of thousands of aquatic animals annually, and reduce pollutants (including PCB and DDT) from building up in the food chain. It could also save millions per year, both in clean-up costs, lost tourism and damage to marine vessels.
It is estimated that the clean-up process would take about five years, and it could greatly increase awareness about the world's plastic garbage patches. On his site Slat says, "One of the problems with preventive work is that there isn't any imagery of these 'garbage patches', because the debris is dispersed over millions of square kilometres. By placing our arrays however, it will accumulate along the booms, making it suddenly possible to actually visualize the oceanic garbage patches. We need to stress the importance of recycling, and reducing our consumption of plastic packaging." To find out more about the project and to contribute, click here Online Education for Windows 8
Boyan Slat
Bonelust: Whitening Bone Using Hydrogen Peroxide NOT .
Kitchen Remodel
Nine months ago, I started a kitchen remodel. FINALLY, nine months later, we are DONE!  Kind of like having a baby, right We are so excited to finally get to enjoy it!! You've seen the progress of this kitchen remodel almost every step of the way, and now it's time for the final shots and full room reveal! WOO HOO! Today I'll show you the after pics, and then I have a separate follow up post to give you all the kitchen sources and other details you might want to know, since this is going to be long enough already!
While my newer builder's kitchen was still in decent shape and certainly not the worst kitchen ever, I was excited about the challenge of creating a better layout for our needs and a bigger dose of charm and personality — on a reasonable person's budget.
I really wanted this kitchen to feel like OURS, not the one the builder put together to look like every other house he built. Yet we wanted it to feel like it still belonged in this house! After living here for three years and not doing anything to the room except removing a few cabinet doors, I was ready to put my own personal stamp on this kitchen! Y'all know I'm a kitchen lover and it was painful for me to leave my last one behind.
Prior to our remodel, the kitchen family room was divided into three small sections, thanks to an awkward breakfast counter and two different flooring surfaces in the two rooms. My two girls love to cook and we like to host parties, so we wanted to find a way to create more open space without adding any more square footage.
By simply removing the breakfast bar that cut the room in two, we opened up the entire space to allow traffic to move more freely through the kitchen. That alone was a huge improvement and completely transformed the space! We can now fit more cooks in the kitchen and there is plenty of room for guests to mill about the room. No more collisions.
And best of all, we actually gained storage and a nice long counter in the process because we added two banks of drawers and installed our existing dishwasher right next to the sink. The breakfast bar cabinet had only enough room for one small cabinet and our dishwasher, so this was a big improvement layout AND storage-wise! If ONLY we had been here when the builder was building the house, I could have have intervened and told him there was a better way. Hehehe.
All the other cabinets are the existing cabinets, we just painted them.
Remember how it looked before All choppy
Somehow the whole kitchen just looks wider and bigger, even though it isn't!
We absolutely LOVE the open layout with the nice long expanse of counter space and all the new drawers! When we remodeled our old kitchen we put in all drawers and it was a dream, I really love drawers for storage.
After removing that breakfast bar, we could see that that opening up our kitchen made the entire space feel so much better. Phew! No more obstacle course to move around the room! So why stop there We decided to open up our kitchen even more by removing the few awkward upper cabinets around the stove.
I'm only 5'2 tall so the only shelves I could reach in the cabinets without getting out a step stool were the lower ones, so they weren't all that useful to me for everyday storage. And as you know, I like to actually use what we have!  Our house is just not big enough for excess clutter. And, overflowing cabinets filled with excess clutter makes me crazy. So there is that.
And now that we have new drawers for every day dishes, we really didn't need those cabinets anyway. Again, by living in our kitchen for several years before we made big changes, we knew what we needed and what we didn't need. We felt very confident in most of our decisions, which was nice.
Without the added bulk of upper cabinets weighing down this small kitchen, the space feels so much cleaner and way more open. Another thing we've really noticed about not having upper cabinets in that area is the impression of much more counter space when you are preparing a meal! It feels so much brighter and less claustrophobic, so that is a big PLUS!
And as you can see, we were able to transform that entire back wall with subway tile and a gray grout, which provided a nice clean but architecturally interesting backdrop for our kitchen. Subway tile is a classic, never goes "out of style." And like any update to a kitchen, if you decide in twenty years you want something new, you can change it then! I still love my subway tile walls in my old kitchen so it was fun to bring that same element to my new kitchen. It feels like home, but with a new twist.
We also brought more personality and interest to the room by painting our remaining upper cabinets white and the lowers a charcoal gray. I think the two toned effect brings a much fresher and more interesting feel to the room than if we had gone with all white, I really love seeing the contrasts and textures. Now with all the subway tile, wood walls and white counters and upper cabinets, we have more than enough white for this room.
The neutral dark and light cabinets look great with ANY color we might want to use as an accent in rugs or accessories, so I'm going to have fun in here playing with accessories.
A few other personality upping but still budget friendly tricks included boxing in the awkward open space over the upper cabinets and adding tongue and groove paneling to a small section of connecting wall and behind my open cabinets. It is amazing how much architectural interest those items brought to the room for a small investment! It's those small details that make a kitchen look custom made for you!
I'm pretty much in love with how my baking center turned out!
We had removed those cabinet doors pretty much the first day we owned the house (a free update!), but it is great to see it all freshened up now painted white and with the added tongue and groove vertical paneling, subway tile and new counters. Sigh! While I am still considering adding glass doors someday, removing doors for open shelving always gives a lot of bang for minimal buck!
As you can see, all of our appliances are the same as they were, nothing new except the range hood — even though I would have LOVED a new fridge and stove!! We still have my little DIY framed chalkboard on the same fridge, if something didn't need immediate updating, we left it alone for now!
As you go around the corner to the little hall between my office, powder room and the kitchen, you can see how the new paneling and my maps really brought nice texture and personality to an otherwise small and previously uneventful hallway. I love small spaces because you can give them so much personality.
And can we just pause for a moment to gaze at the jadite colored industrial looking light fixture Oh my heart how I love it.  It came courtesy of Barnlight Electric and it was the perfect finishing touch to this little hallway! Previously we just had the canned lighting and that was oh-so-boring!  All the details on the lighting is in the source post.
We also changed another light fixture in the kitchen, check out that beautiful white one on the ceiling!  This Barnlight Electric fixture replaced one that used to be over our kitchen table. It hung down so low we had to keep a table under it and even so we always bumped our head on it.
The new light fixture is full of personality and doesn't get in the way of walking or your line of sight from the kitchen to the family room. We decided to go with a white finish on it so it wouldn't stand out too much in the middle of the room, but yet it is SO charming you can't help but smile when you see it!
We decided that since we already have a dining table right outside of the kitchen, we really didn't need another table at least right now. With space at a premium, we took the table out and replaced it with a small conversation area which we LOVE. I'm glad we tried it without a table, less is definitely more.
This set up is actually perfect for chatting with friends while doing dishes! I've had the chairs forever and just keep updating them with white paint. They are so comfortable and easy to move around to the family room as needed. Flexible furnishings are a must in a small space!
The Lulu Georgia mirror is a fun statement piece above the HomeGoods linen cabinet turned dish cabinet.
And speaking of doing dishes, I adore my exposed apron front Kohler sink with the single basin (my favorite!). I love it so much I can't stand to see a dirty pile of dishes in it, so I'm extra compelled to polish my sink every night before bed.
And my window sill is the perfect place for my little teacup gardens!
Our counters are a nice white quartz called Caeserstone Organic White. We love how they reflect light in the room and give a nice contrast to the rustic Hickory wood floors. See the whale tail tongs in the white crock Gotta have a bit of whale in every room right
If you have specific questions on anything, all of the sources and details on where we got things we be in a source round up later this week, so stay tuned for more info but feel free to ask questions in this post so I will know what to answer in the upcoming posts.

But because I loved my wood counters so much in our old house (you can see our old kitchen remodel here), we decided to incorporate one wood counter in our kitchen — on our small island. Wood counters elsewhere would have been too much since we already installed gorgeous new Mohawk Hickory wood floors, so I'm really glad I went with the white quartz for the perimeter counter tops.
We gave our previously unfinished kitchen island a DIY makeover and I think it turned out so cute, you can find more details on the sources here.
I really like the feel of a real "working kitchen." So having easy access to every day baking items and even using them as display is a look I've always liked. I like to see stuff we actually use, rather than just expensive display items.
Of course, as with any affordable kitchen makeover, updating paint and hardware played a huge part in the transformation! Charcoal lower cabinets and white uppers brought a nice modern but still classic feel to my kitchen. It was fun to select traditional elements such as bin pulls in a slightly more modern shape just to give the kitchen traditional modern feel.
Hardware is like the jewelry of a room so it is a fun way to bring out your kitchen's personality! I'll have all the details on the hardware and where I got it all in the upcoming source post.
I could not adore the new sconces any more if I tried. I'm so glad I decided to add them, their soft glow and bit of mirrored sparkle really give the room so much warmth, much like a lamp would! I love the Edison bulbs too!
And along the lines of loving a "working kitchen" you may have seen our pantry reveal a week or so ago. We decided to open it up to the room by removing the door and filling in all the hinge holes so it looks like a nice framed opening. I'm telling ya, having things we use every day easily accessible and even on display is THE BEST motivation I've found for keeping things pretty, orderly and clean.
You might also notice our microwave is now located in the pantry. We love having it in there. It improved kitchen traffic flow in the work zones, and freed up more space in the kitchen, but is only a few steps away from the kitchen island so it is still convenient.
You can read all about the pantry and the details of the makeover here.
And our kitchen wouldn't be the same without our own newly crowned 'Pup of the Year' Jack, sitting on our Dash Albert rug!
This is our life, our home, our kitchen. This photo was from Instagram last week with Grandma cooking for the grandkids in our kitchen! We really LIVE here, and that is the true test of any successful kitchen remodel. If it is too precious or uncomfortable for what you do every day, or if you splurged so much on fine details that you can no longer afford to bring groceries home to your own kitchen, it isn't worth having in my opinion.
Jack's dog food is always sitting out, so why not make it kind of cute and store it in an IKEA trash can A simple rag rug protects the floor from spills and a Goodwill child's chair holds his food up to make it easier for him to reach it! And yes, his water bowl fit in a plant urn. Simple, real life solutions are what I love the most.
Jack runs through this kitchen, screeching around the corners sliding this way and that, we cook and bake here, we spill stuff and make messes, laugh together, hang out by the fireplace and spend so much time living life right here in this space. It isn't perfect or fancy, but our family kitchen is a blessing and we really love it!
So, it is done! But I don't believe I've ever actually FINISHED a room. So, while it is done for now and I love it, I'm sure it will never be finished. I'll be tweaking and working on more details over time, because that is the fun of having a home!
*Update: here's a more recent photo of our kitchen in Fall 2014 from my Fall House Tour!
If you want to go back and review any of the kitchen remodeling posts, you can find them all here Subway Surfers Rio
Here is the kitchen source post and more info on the DIY island makeover! Here is a follow up post on the Bamboo Blinds!
See my entire house tour by clicking the banner below or here!
IGCD.net: VehiclesCars list for Grand Theft Auto V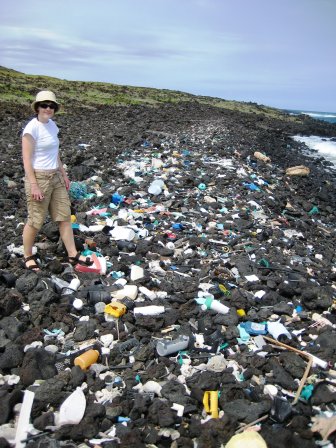 I recently edited my Bad Words: BOIL BLEACH post here adding much more extensive info about using hydrogen peroxide (H2O2). Posting it as a new blog with even more info and photos so you guys don't miss this important info.
In the H2O2 bath.Drying after the H2O2 bath.
NEVER use chlorine bleach on bones.
Chlorine based bleach permanently damages the bone itself. It will start to break down the structure of the bone and will continue to even after it is rinsed and dried. Resulting in chalky, fragile and extremely porous bone that will turn to bone meal with age. Not to mention it turns the bone yellow. Which pretty much defeats the purpose if you are trying to whiten the bone. It may appear white at first but will turn yellow. Once it yellows from bleach there is nothing you can do about it. Believe me, I've tried to salvage yellow bleached skulls before to no avail. To sanitize and whiten bone use regular household hydrogen peroxide (H2O2) that you can easily and inexpensively get ahold of at the grocery store, dollar store or drugstore. Do a 50/50 bath with water just above the bones in a loose lidded plastic container to reduce evaporation. Oxygen activates the peroxide so you want to let air get to it. But it will evaporate so keep an eye on it and top it off as needed. Also, if you have a tight lid on it pressure may build up and the top literally blows off.Lids are loose to let oxygen in and pressure out.
How long Just keep the bones in this bath until they are the color you want them. This is a personal preference. Note that the bone will dry lighter than it looks wet. This process can take days or weeks. Although if you leave it too long it will eventually make the bone brittle. But this usually would take months for medium sized bones like say of a raccoon. This is a very safe process for most bones if you properly follow my steps. When done whitening, rinse the bones in water then lay out to dry in the sun on towels or dry inside with a fan on. I put towels or paper towels under the bones to help pull moisture out. Be sure the bones are dry before you put them in a sealed container for storage or they may mold.
Sun drying bones.
More About Mold
These were bright white cleaned bones. I thought I had left them out to dry long enough but apparently hadn't. I bagged them up in a ziploc and put them in my supply drawer. Only to find some time later that the had become splotched with black mold through the bone core and on the outside. I soaked them for weeks in full strength hydrogen peroxide but they only got this white again. In the closeup on top you can see the actual mold inside the bone. I think the molding also had to do with the bone needing to be degreased more. The mold spread to all bones in the batch though. Those not needing degreasing as well. These bones had been cleaned and dried but got humid and grew a green fuzzy mold on them. Luckily I just hosed them off and gave them a H2O2 bath and they cleaned up beautifully. So this is a reminder to store bones in a dry place.
Important factors: If your H2O2 bath gets really cloudy you likely need to dump it out and start a new bath. Otherwise it will start to macerate instead. Do not use a metal container with H2O2. Use plastic or glass. Store in a cool dark place. Direct sunlight will eventually deactivate H2O2 that's why it comes in dark containers. Do not do this step outside with no lid. You will just end up with deactivated H2O2, algae and insect larvae all over you bones and you'll have to start over... or the bones may be ruined.
Bubbles is a good sign your H2O2 is still active.
DO NOT use hair developer type peroxide on bones, ever.
There are additional ingredients in it besides H2O2 and it is MUCH stronger than regular corner store purchased H2O2. Which I think is only 3%. I have experimented with this myself and the developer turned huge deer vertebrae to literally mush in my hands. Likewise, do not use the powdered hair bleach packets. The same results will happen. So you've been warned!Improperly processed vertebrae that turned to mush in my hands.
Algae Moss Covered Nature Cleaned Bones
Note that some staining will not come out especially if bones were decaying on the forest floor for some time. Remember, you want to be sure the bones have already been degreased and cleaned of all flesh/dirt/etc before putting into the peroxide. Too late to clean and whiten these bones. After bones have been left in the elements for some time they begin to break down. These bones are now "living" again covered with algae/fungi that is eating it. This is one reason I choose not to do the bury method. If you wait too long bones have already begun to decay. I like processing methods where I can see what is happening to the remains at all times.
BONE PROCESSING BLOG POST WITH TIMELINE:
See the post that goes along with the above photo here -  BONELUST BONE PROCESSING PROGRESS: First Adult Goat Skull processing progression photos timeline.
For even more extensive info about all the steps I use in processing bones check out the rest of my blog mountain lion
Enjoy!
View At 10 people per square meter, we can fit 1,000 people in a 10m x 10m square. A basketball court is 28m x 15m, which means we can fit 4,200 people on one .,I recently edited my Bad Words: BOIL The 8-bit address for the receiving device
View Результаты поиска,Power light on TV is ON but no pic and no sound The power ON light or standby light on my TV comes ON sometimes blinking but no sound and no picture. My 55 .,At 10 people per square meter, we can fit 1,000 people in a 10m x 10m square. A basketball court is 28m x 15m, which means we can fit 4,200 people on one .
View Return to Transcripts main page. CNN 10. Note: This page is continually updated as new transcripts become available. If you cannot find a specific segment, check back .,When we think of war crimes, we think of the Nazis and Stalin's henchmen. The American Civil War has been covered many times on Listverse, but history clas,Результаты поиска
Related articles
Windows XP Genuine Activator Loader DAZ Crack Windows xp activater windows xpКак активировать windows 7 без ключа всего за несколько кликов. Скачать активатор windows 7 .,Windows 10 Activator gives you the ability to activate Windows 10 without paying anything. The activator is safe to use and has been tested.,Windows 10 Activators. On this page you can download activator for Windows 10. Activation will take place automatically, free of charge within a minute.
Online Credit Card Validator - Tools 4 Noobs Credit Card ValidatorGlobal Vending Group has a full inventory of new and refurbished vending machine parts for sale. Please call us with any questions you may have and we will suggest .,This tool validates if a credit card is valid or not. You can enter the card number either in 4 digit groups or without any spaces. Please note that this tool does .,Elf Qrin's DisCard, Credit Card numbers generator and validator. Generate valid debit and credit cards from banks worldwide or create your own BIN pattern. Online .
Lose 18lbs in 4 Days! Easiest Way to Lose Weight Fast . The program is fastIf you're ready to finally lose all the weight you want then you'll love this story… I used to follow the diet gurus like a lost sheep… That all ended over a .,A fast, free C FFT library; includes real-complex, multidimensional, and parallel transforms. Benchmarked against many other FFTs.,Eat to Live: The Amazing Nutrient-Rich Program for Fast and Sustained Weight Loss, Revised Edition [Joel Fuhrman] on Amazon.com. *FREE* shipping on qualifying offers .